Are you looking for new ways to learn Spanish? Do you want to find new resources to complement your lessons? Or are you simply tired of using the traditional language learning methods? 
Podcasts are a great resource for learning a new language in a fun and lively way. The good news for Spanish learners is that a ton of useful Spanish-language content is being produced every day—not surprising, considering the language's more than 500 million speakers around the world. But where to start? 
In this guide, SpanishPod101 has listed the best Spanish podcasts for learners. We have done our best to include something for everyone, from beginners to more advanced students; we've also included podcasts on a variety of topics ranging from soccer to fictional stories. You're sure to find the perfect podcast to help you learn Spanish while having fun.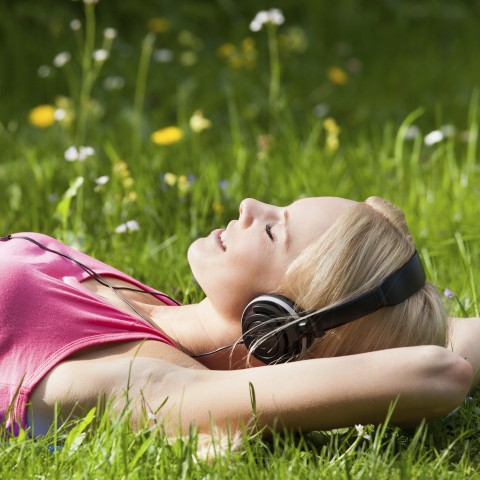 Listening to podcasts is a fun and easy way to learn Spanish!
Table of Contents
1. Benefits of Using Podcasts to Learn Spanish
Podcasts are a great resource for those learning a new language. Listening to Spanish podcasts is an excellent way to start from scratch and get used to how the language sounds from the very beginning; it can also be a good way to complement any classes you might be taking. With podcasts, you can hear how natives speak using real, everyday language. 
Podcasts are also economical as you can listen to most of them for free and will require very little equipment to get started. The minimum requirement is a device with speakerphones or a pair of headphones. This also means you can choose whether you want to be sitting in front of your computer and taking notes or simply relaxing on the couch. In fact, podcasts are a productive and educational tool you can use to make the most of your time when commuting, working out, or cleaning the house.
And, of course, learning while listening to podcasts is fun! There are many Spanish podcasts you can choose from that match your interests. Whether you like fictional stories, cultural insights, or comedy, you'll find a podcast that will keep you entertained while you expand your knowledge. What a deal!

2. The 10 Best Spanish Podcasts
Level: Beginner to

Advanced

Theme: Teaching Podcast
Free
This podcast has over two hundred episodes that vary in terms of level, topic, and format. Some of the Unlimited Spanish episodes are vocabulary or grammar lessons, but many others are mini-stories or discussions about a specific topic related to Spanish culture. It's a great option for beginners who want to learn everyday spoken Spanish. 
Level: Beginner 
Theme: Stories
Free 
Un día en español ("One Day in Spanish") features stories about a day in the life of a Spanish speaker. This is one of the best Spanish podcasts for beginners, as the episodes are recorded in very basic Spanish and cover a variety of Latin American accents. There are two versions uploaded: one with the narration in English and the dialogues in Spanish, and another one only in Spanish. Unfortunately, the podcast hasn't been updated with new episodes for a while.
Level: Beginner to

Advanced

Theme: Conversations
Free + Paid additional content
This podcast is a very well-structured tool for Spanish learners, as it categorizes the episodes by level. It features conversations about many different topics that get more complex as you level up, and it also employs different learning techniques. What's great about Notes in Spanish is that you can learn real and useful conversational vocabulary. Also, there are additional materials available for purchase.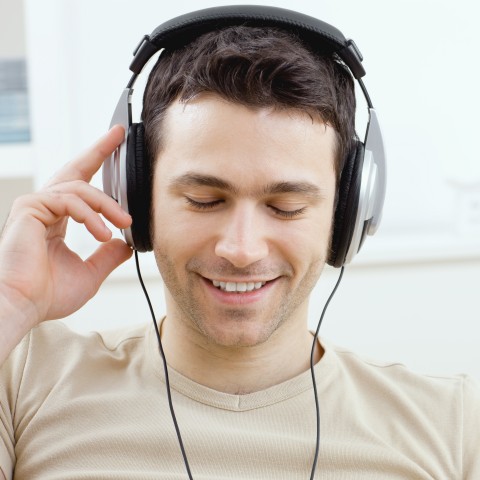 Learn everyday Spanish with podcasts!
Level: Beginner to

Advanced

Theme: Teaching Podcast
Free content + Premium subscriptions
If we're talking about the best Spanish podcasts, we have to add SpanishPod101 to the list, of course! Our platform offers short audio (and video!) lessons for fast and easy learning, with lessons ranging from the absolute beginner level to the advanced level. Also, you'll have access to different study tools, such as flashcards and free vocabulary lists, to help you on your Spanish learning journey. And you can even get personal coaching with a Premium PLUS subscription!
Level:

Intermediate

to

Advanced

Theme: Teaching Podcast
Free + Premium subscription
Hoy Hablamos ("Today We Speak") is a daily podcast that has more than 1000 episodes and 180 hours of content. It includes episodes that focus on grammar, other aspects of the Spanish language, and Iberian accents, but most of the episodes introduce listeners to a variety of topics related to Spanish culture. Hoy Hablamos offers premium subscribers additional tools, including transcripts, exercises, and premium episodes as well.
Level:

Intermediate

to

Advanced

Theme: Fiction
Free
El gran apagón ("The Great Blackout") is one of the most popular Spanish fiction podcasts ever. Hosted on the Podium Podcast platform, which is home to many interesting Spanish podcasts, it tells the story of a worldwide blackout that occurs after an enormous solar storm and leaves the whole planet without internet or electricity. The three seasons of this thrilling podcast are available to help you learn Spanish in a very fun way! 
Level:

Advanced

Theme: Soccer
Free
Fútbol (or "soccer") is the biggest and most popular sport in Spain. Big teams such as FC Barcelona and Real Madrid have millions of fans all over the world. If you love Spanish soccer, Play Fútbol is a great way to stay up to date with the sports world and learn all the latest news while also learning Spanish. It's broadcast live from Monday to Friday, but you can also find the episodes uploaded on their website.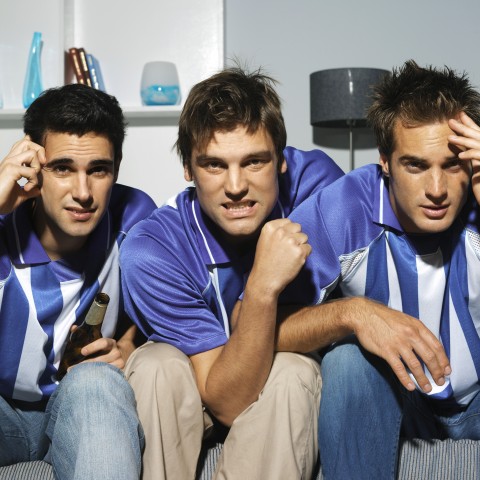 There are podcasts for soccer fans, too!
Level:

Advanced

Theme: Love and relationships
Free 
This podcast is like a chat with your girlfriends about love and relationships, but in Spanish! Ciberlocutorio is conducted by two young women who express their views on modern dating life in a fun and informal way. It's hosted by Primavera Sound Radio, which gathers in one place the coolest podcasts about music, cinema, art, and life itself. 
Level:

Intermediate

to

Advanced

Theme: Self-development
Free
Entiende tu mente ("Understand Your Mind") is a very popular weekly Spanish podcast that focuses on self-development. Led by experts in psychology, it's an informative podcast that deals with issues such as coping mechanisms, relationships, and personal goals. Besides improving your Spanish, you'll also learn a lot about yourself!
Level:

Advanced

Theme: Comedy
Free
Nadie sabe nada ("Nobody Knows Anything") is the most popular Spanish podcast. Led by two of the most well-known comedians in Spanish media, Andreu Buenafuente and Berto Romero, this weekly podcast brings you 50-minute episodes with the funniest improv. The two comedians start each episode talking about a topic, and then they take it to the wildest extreme. Only for advanced Spanish listeners!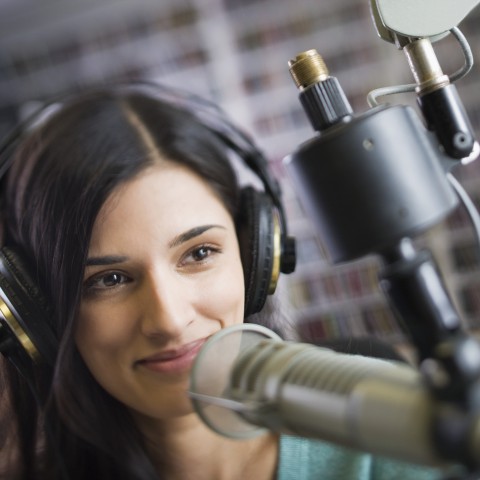 Discover the most popular Spanish podcasts!
3. Tricks to Help You Learn Spanish More Effectively with Podcasts
Listening to Spanish-language podcasts is a wonderful way to improve your comprehension skills. However, you have to take a few things into account if you want to make the most of them. Here are some tricks that will help you choose the best podcast for you: 
Set your personal goals.

If you think that listening to podcasts can help you learn Spanish, think about what you want to take away from them. You might want to improve your grammar, expand your vocabulary, refine your pronunciation, or learn about Spanish culture. Or you might want it all! Setting your goals will help you choose the best podcast for you.
Pick a podcast for your level.

Picking a podcast beyond your level might be frustrating as you'll probably feel that you're missing out on too many things. If you really want to listen to that soccer podcast, but it's too hard for you, don't worry! You'll get there eventually. Start with a podcast that's easier for you to follow so that you'll stay motivated.
Pick a podcast according to the attention you can pay.

Ideally, we would have endless time to listen to all the interesting podcasts in this guide. In reality, however, we usually have to fit our podcast-listening time into our busy schedule. That's why we listen to our favorite podcasts while jogging or cleaning the house. If you know you'll be busy when listening, pick something light and easy.
Select the right topic for you.

Learning a language gives you the awesome possibility to align your study time with your hobbies. Tuning in to a Spanish podcast that matches your interests is one of the most entertaining and enjoyable ways to learn. Choose the podcast that appeals to you the most, and it won't feel like a lesson!
Choose the right accent or dialect.

Fortunately, Spanish is such a huge language that you have endless content to listen to, watch, and read. There are many podcasts online that can help you with your Spanish, but you need to take into account which Spanish dialect you're trying to learn. If one of your goals (step number 1!) is to learn Iberian Spanish, choose the podcast accordingly.
Listen to different podcasts.

Variety is key if you want to keep the magic alive! Listening to podcasts in Spanish can feel like a treat at the beginning. However, when it's part of your routine, you might lose some interest. To spice things up, it's important that you try to listen to different podcasts and discover new ways to learn Spanish while having fun.
Be perseverant.

Learning a language demands that you be perseverant, which means studying and practicing regularly. The same concept applies when you're learning with podcasts. If you listen to them on a daily basis, you'll see how your level of understanding and knowledge increases dramatically. La constancia es la clave. ("Perseverance is key.")
Use all the tools available to you. 

Podcasts allow you to use different tools, which can help you get a richer and more educational experience. Some of them offer transcripts and worksheets, most platforms let you adjust the speed, and all of them allow you to go back a few seconds if you missed the meaning of an expression. Be active and use everything you have at hand in order to make the most of the podcast!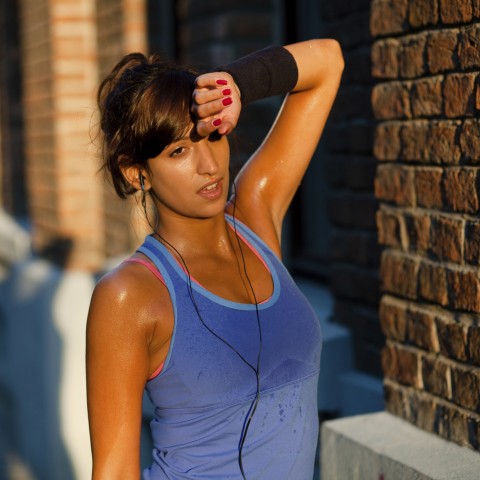 Pick a podcast that will keep you entertained while working out.
4. Final Thoughts
In this guide, we introduced you to our Spanish podcast recommendations and discussed how this kind of resource could enrich your learning experience in a fun way. We categorized our top picks based on level and topic, so you can start listening to your first episode today! 
Which of these podcasts are you going to listen to first? Are there any you're already listening to that we didn't list? Let us—and your fellow language learners—know in the comments. 
If you want to take your Spanish learning journey further, don't forget to check out SpanishPod101. We have plenty of free vocabulary lists to help expand your Spanish vocabulary, as well as useful lessons starting from a beginner level.
Happy learning!