Spanish can be used to express love with a lot of passion, probably because Spaniards are very affectionate themselves. But, sometimes, all this enthusiasm can be confusing. 
Do they love me? Do they just like me as a friend?
If you were wondering how to say "I love you," in Spanish or understand if someone actually loves you back, you've come to the right place. In this guide from SpanishPod101, you'll learn the top phrases and expressions you'll need to pursue your love interest. We'll cover everything from asking your crush out on a date to actually proposing to him/her.
Of course, if you're getting to know a native Spanish speaker, there's no better way to woo them than by using romantic phrases in their mother tongue. And if you're already married to a Spanish speaker, learn as soon as possible how to express your love in Spanish (please!).
Table of Contents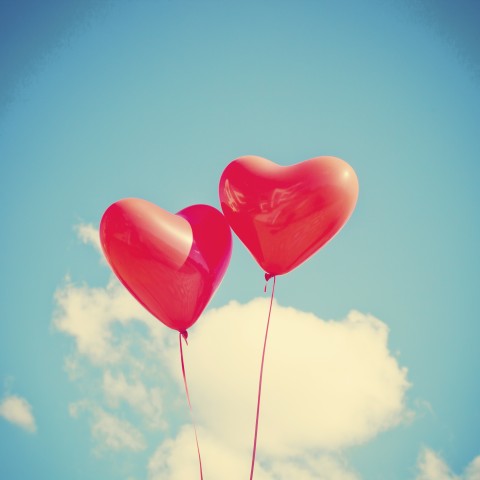 How do you say "I love you," in Spanish? Let's get romantic!
1. Getting to Know Each Other: Confess Your Affection
Do you have a crush on a Spanish person? Congratulations! You're in for a passionate ride. That is, of course, if you play your cards right.
Here are the most important phrases and steps that will get you from a first date (or casual encounter…don't be too formal with Spaniards) to a more long-term relationship with the man/woman of your dreams!
¿Puedo invitarte a una copa?
¿Te apetece que vayamos a cenar?
Can I buy you a drink?
Would you fancy having dinner with me?
In Spanish culture, it's not so common to ask for a formal cita or "date."

If you like someone, you would probably invite them a tomar algo ("to have a drink") or to go have dinner together. Make it casual but romantic!
| | |
| --- | --- |
| Me encantaría volverte a ver. | I'd love to see you again. |
El tiempo vuela cuando estoy contigo.
Time flies when I'm with you.
This is kind of a cheesy way to say that you have so much fun with your love interest that you can't get enough of being by his/her side.
Me gustas [mucho].
I like you [a lot].
This might be confusing for Spanish learners, as the verb gustar is usually translated as "to like."

In Spanish, if you say Me gusta la paella, you mean that you like paella as a type of food. But if you say Me gustas to a person, then you're probably implying a romantic intention.
Me vuelves loco / loca.
I'm crazy about you.
Caution! It can also be said in a negative way, as in: "You make me go crazy." Don't forget to read the tone!
¿Quieres salir conmigo?
¿Quieres ser mi novio / novia?
Will you go out with me?
Will you be my boyfriend/girlfriend?
In Spanish, you would normally use salir con alguien to mean "dating someone."

"Boyfriend" and "girlfriend" are novio and novia respectively, but some people prefer the more neutral word pareja ("partner").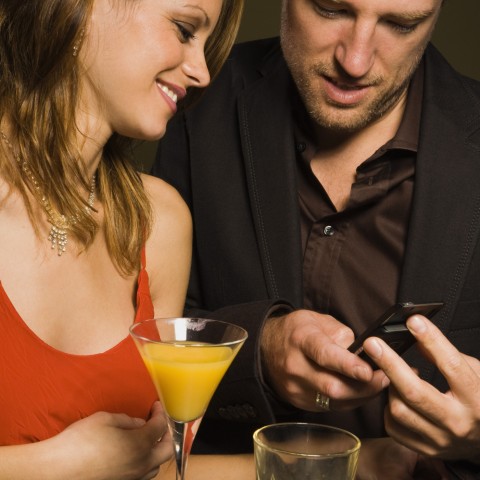 ¿Vamos a tomar algo? ("Should we go have a drink?")
2. Fall in Deeper: "I Love You" and More
Ah, the honeymoon phase… When you're head over heels in love with someone and you can't wait to express all the feelings you have for him/her.
If you're worried that your vocabulary is too limited to express how that special someone makes you feel, SpanishPod101 has got you covered. Here are a few love phrases in Spanish you can use to share your heart—and maybe even steal theirs. 
Te quiero [mucho].
I love you [so much].
When Spaniards are in love, they say te quiero to their partner. 

However, like in English, this expression is also used in reference to all kinds of love (such as love for your family or your friends). It's even normal to say ¡Te quiero muchísimo! to your pet.
Te amo.
I love you.
Here's where it can get tricky for Spanish learners. 

In Castilian Spanish, te amo has a much deeper meaning than te quiero. It's almost exclusively used for romantic love, and in highly passionate contexts. You can get an idea of how powerful this phrase is for Spaniards by listening to the famous folkloric song by Rocío Jurado Como yo te amo ("As I love you").

In Latin America, however, it's equivalent to te quiero and can be used to express all kinds of love. 
| | |
| --- | --- |
| Estoy enamorado / enamorada de ti. | I'm in love with you. |
Me muero de ganas de verte.
I can't wait to see you again.
Literally, "I'm dying to see you."

Spanish people use me muero ("I'm dying") in many circumstances when they want to be hyperbolic. For instance, they say Me muero de hambre ("I'm dying of hunger") when they want some food. So dramatic!
| | |
| --- | --- |
| No puedo dejar de pensar en ti. | I can't stop thinking about you. |
| | |
| --- | --- |
| Eres el amor de mi vida. | You're the love of my life. |
→ Looking for even more ways to express your love in Spanish? Check out SpanishPod101's blog post How to Say "I Love You" in Spanish to plan the most romantic Valentine's Day for your significant other!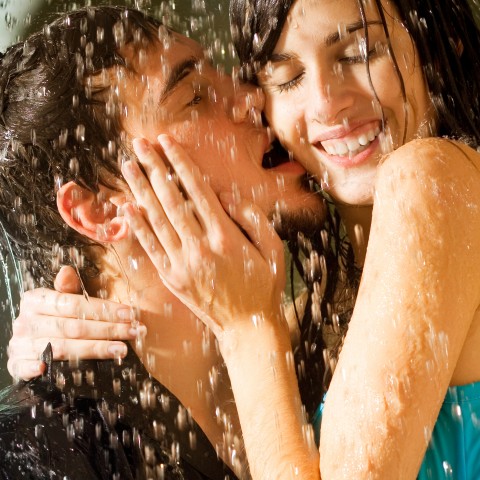 Eres el amor de mi vida. ("You're the love of my life.")
3. Take it One Step Further: "Will You Marry Me?" and More
When things get really serious and you want to spend your whole life with someone, there are some expressions that you'll need to know in order to put a ring on it. 
Below are some romantic Spanish phrases for taking the relationship a step further, as well as some tips regarding what to expect when dating a Spaniard! 
| | |
| --- | --- |
| Me gustaría construir una vida junto a ti. | I'd love to build a life with you. |
Quiero que conozcas a mi familia.
I want you to meet my family.
This is one of the typical steps we take when getting serious in a relationship.

However, remember that Spanish people are very close to their relatives. So instead of only meeting their parents, expect to be introduced to parents, siblings, grandparents, cousins… 

Learn more about Spanish family values in our article about Spanish culture.
| | |
| --- | --- |
| ¿Vamos a vivir juntos? | Do you want to live with me? |
Te veo como al padre / a la madre de mis hijos.
I see you as the father / mother of my children.
This is something you might say earlier on in the relationship if you have a corazonada (a "gut feeling") that you might have found "the one."

That said, you probably shouldn't say this to someone you haven't known very long—it might scare them! 

The most likely scenario is that you'll let your friends know you feel this way about your new love interest first, and discuss it with said love interest later on when things are a bit more solid. 
Quiero pasar mi vida entera junto a ti.
I want to spend my life with you.
In most real-life situations, this is probably a big hint to a marriage proposal.
¿Quieres casarte conmigo?
Will you marry me?
Do I hear campanas de boda ("wedding bells")?

¡Viva los novios! ("Hooray for the newlyweds!")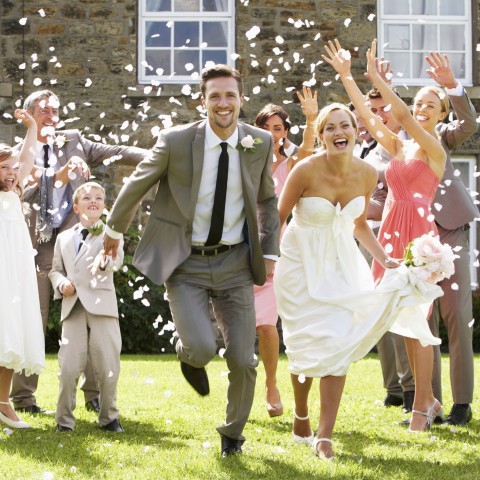 ¡Viva los novios! ("Hooray for the newlyweds!")
4. Endearment Terms: Cute Couple Nicknames
Spanish people tend to be very affectionate and like to give cute nicknames to their loved ones. It's a way to say "I love you," in Spanish on a daily basis. You can make all the nicknames below even cheesier by using the diminutive forms (like cielo-cielito or vida-vidita). 
But keep in mind that they're not exclusively used for romantic love. In some situations, words that mean "my love" in Spanish can also be used for people dear to you, members of your family (especially children), and even people you've just met. Don't freak out if some nice shop assistant calls you by one of the following nicknames…it doesn't mean that he/she is hitting on you, it's just how Spaniards talk!
Mi amor
Amorcito
My love
You can use mi amor, amorcito (if you're a bit cheesy), or even just amor.
Cariño
Cari
Similar to "Honey"
The word cariño in Spanish means "affection" or "care." It's very common and used in many situations; you can have cariño for someone, but also for a special sweater you like to wear.

This affectionate nickname is used mainly in the forms of cariño, its shortened form cari, and even the diminutive form cariñito. There's a popular Peruvian cumbia love song called Cariñito by Los Hijos del Sol that uses this cheesy nickname.
Cielo
Similar to "Honey" (literally, "Heaven")
In Spanish, cielo means both "heaven" and "sky." So if someone calls you cielo, you'll never know if it's because you're like paradise to them or beautiful like the sky.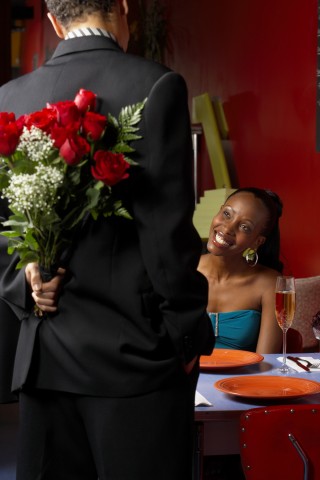 Treat your partner like a rey / reina!
5. Bonus: Must-Know Love Idioms
There are many ways to say "I love you," in Spanish. You could just say Te quiero, but doesn't Te quiero como la pera al pero sound much cooler?
Keep reading to discover the most peculiar and curious love idioms and expressions in the Spanish language.

Ser su media naranja
To be his/her soulmate
This saying literally means that the two parts of a couple are "half oranges" that, when they find each other, make a whole orange. The origin of this idiom comes from an ancient Greek legend.

Weird, huh? Well, this is a common way to say that they were destined to be together.
Tortolitos
Lovebirds
Even if tortolitos literally means "lovebirds," it's often used to mock a couple when they are seen being very affectionate to each other.

For example:

Uy, aquí sobramos, ¡vamos a dejar solos a los tortolitos! 
"Whoa, we're too many here, let's leave the lovebirds alone!"
Ser enamoradizo
To be someone that falls in love easily
There's an actual expression for someone who falls in love too easily!

When someone is very enamoradizo, it means that he/she is a hopeless romantic but probably cannot commit to a relationship because they are enchanted by too many people.
| | |
| --- | --- |
| Estar hechos el uno para el otro | To be made for each other |
Te quiero como la pera al pero.
I love you like the female pear to the male pear.
Okay, this is more funny than romantic…but it's worth explaining this crazy Spanish idiom! 

It's a comical way to say "I love you," comparing your love for someone to the love that the pera ("pear," a feminine word) has for the pero (or male pear). Of course, the "male pear" doesn't exist, because pero actually means "but."
El amor todo lo cura.
Love heals all.
Caution! It's often used as a pun, saying: El amor todo locura. It sounds exactly the same, but actually means, "Love is all craziness."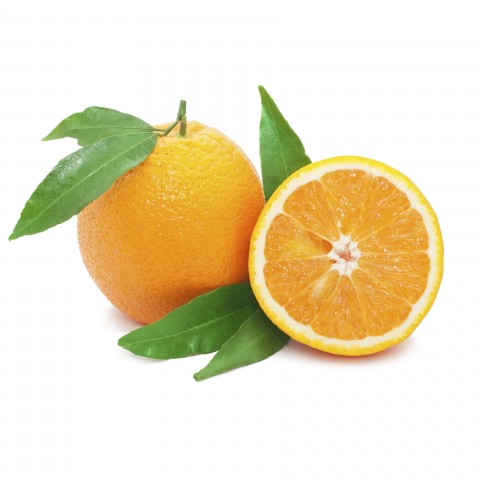 Still looking for your media naranja ("soulmate")?
6. Final Thoughts
Feeling romantic already? All clear on how to express your love in Spanish? In this guide, you've learned the top love phrases in Spanish that will get you from asking your crush out on a date to actually calling him/her by a cute couple's nickname.
Learning a new language can bring us closer to the people who we (potentially) love. At SpanishPod101.com, you can find everything you need to improve your Spanish no matter your current level. We offer plenty of lessons, interesting blog posts, and free vocabulary lists featuring the most common words and their pronunciation.
Start speaking this passionate language today and win the heart of your future lover with these Spanish love phrases and romantic words!
¡Viva el amor! ("Long live love!")