At some point, every Spanish learner has asked the question: How long does it take to learn Spanish? And there's no easy answer! It depends on many factors, such as your commitment and available resources. The total amount of time it takes you to reach a certain level of fluency may vary significantly from that of another learner. 
But don't get discouraged! Beginning your Spanish language learning journey now will be well worth it. Spanish is the second most spoken language in the world (second only to Mandarin), and is growing in use every day. In addition to reaping the benefits of knowing such a widely spoken language, this journey will help you get closer to the wonderful Spanish culture and give you the confidence needed to travel solo to many Spanish-speaking countries!
In this article, you'll get an estimate of how long it will take you to learn Spanish fluently based on your objectives and circumstances. We'll also provide you with a list of the best ways to learn Spanish fast, so you can speed up your progress!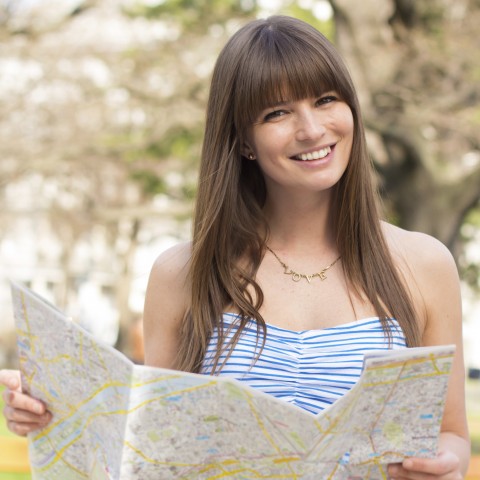 Planning a trip to Spain? Then keep reading for the best way to learn Spanish fast.
Table of Contents
Factors You Should Take Into Account
The journey of learning Spanish (or any other foreign language) is different for everyone. There are several factors that you should take into account before deciding to learn a language from scratch, as they play a key role in determining how long the process will take you. 
Try to answer the following questions:
What languages do you speak?
Your native language (and any other languages you speak) is a crucial factor to consider when you begin learning Spanish.
First of all, it's much easier to learn a language if you can already speak another language with similar roots. For example, if you can speak a Romance language such as French, you'll learn Spanish faster than someone who only speaks Japanese, for example. 
Being able to speak English is a good starting point for learning Spanish, as the two languages share many of the same Latin influences. For this reason, they use the same alphabet and have many similar words and structures. This similarity even extends to idioms and proverbs, many of which are almost the same in both languages; you can see this firsthand in our SpanishPod101 blog entry on Spanish Proverbs.
Another reason to consider the languages you speak is because bilinguals find it easier to learn a third language. Research shows that the more languages one knows, the easier it is for that person to learn a new foreign language. The human brain applies language skills from one language to another, so learning other languages can even improve your speaking skills in your native language! 
Which learning method are you following?
Time estimations on how long it takes to learn Spanish are usually based on classroom hours. However, there are many different types of methodologies when it comes to foreign language learning, and different methodologies can also coexist within a given classroom.
Are you learning Spanish in an academic environment? Or maybe you're following SpanishPod101's lessons? Are you consistently investing several hours a week, or casually using online tools when you feel like it?
Keep in mind that you need a balance between intensity and consistency to really master a language. Doing intensive training helps you take a big leap forward when learning a language, but you'll quickly forget what you've learned if you're not consistently practicing your knowledge afterward. Likewise, if you commit every week but invest little time, your progress will be very slow. 
If you're interested in how to learn Spanish fast, remember: Balance is key!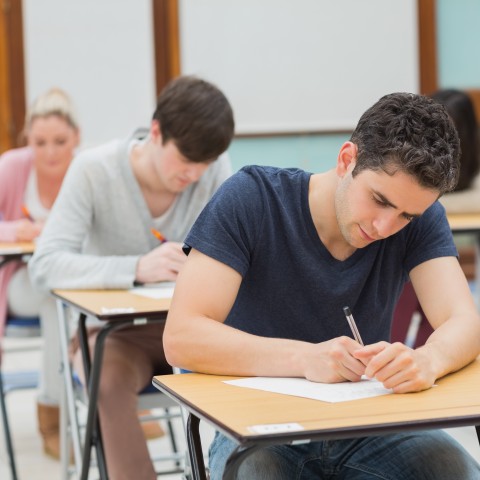 What methodology are you following to learn Spanish?
What's your level of immersion?
Besides the hours you spend actually taking lessons and practicing what you've learned, the best way to learn Spanish fast is to surround yourself with the language as much as you can. In other words: Your level of immersion is very important.
Learning Spanish while living in downtown Madrid is not the same as having limited contact with the language a few hours per week in your classroom. But don't worry, it's not compulsory to move to a Spanish-speaking country! There are many ways to increase your exposure to Spanish and immerse yourself in the language. 
You can watch Spanish TV shows with English subtitles, read Spanish media, find a Spanish conversation partner or group, translate Spanish lyrics, and the list goes on… 
Later in this article, we'll give you some more tips to increase your level of immersion in relation to your level of fluency.
How motivated are you?
The reason you're learning Spanish has more influence on your learning progress than you might think. Are you moving to a Spanish-speaking country? Does your job require you to be fluent in Spanish? Do you have Spanish-speaking friends? Do you like Spanish pop music?
If you're learning Spanish out of obligation, it'll be harder for you to commit and you won't progress very quickly. If that's the case for you, try finding elements that motivate you based on your interests. For instance, watching Spanish football games or going to a Spanish cooking class could be just the extra motivation you need! 
The more incentives you have to learn a language, the faster you will learn. Your level of motivation will determine the amount of time and effort you'll be willing to invest in learning Spanish. Try to always remember the reason you started your learning journey in the first place and, at the same time, search for new sources of motivation to avoid losing interest. 
→ SpanishPod101's blog is a great tool for learning new things and curious facts about the Spanish language and culture. Keep up with our latest posts to stay inspired!
What's your objective?
In addition to your motivations, you should consider your objectives when you start learning a language. What level of fluency do you want to reach? Would you be satisfied with some basic knowledge to help you get around during a trip to Spain? Or maybe you want to be able to hold a one-on-one conversation in Spanish? Do you have your sights set on reaching a native level of fluency?
→ At SpanishPod101.com, you get lessons based on your goals and needs. You can start speaking Spanish from the first lesson!
The Common European Framework of Reference for Languages has categorized knowledge of European languages into three levels: Basic (A), Intermediate (B), and Advanced (C). Here's a quick breakdown: 
Basic User (A)

Breakthrough (A1)
Waystage (A2)

Independent User (B)

Threshold (B1)
Vantage (B2)

Proficient User (C)

Effective Operational Proficiency (C1)
Mastery (C2)
The Common Reference Framework also states the estimated number of hours needed to reach each level. Keep reading to find out what they are!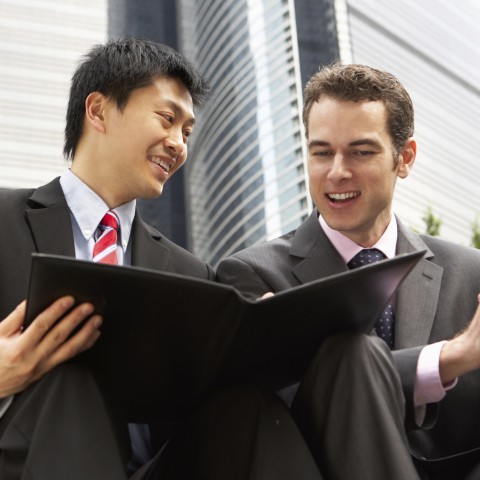 Do you want to be proficient in Spanish in a professional environment?
Mastering the Basics
When you first start studying the Spanish language, you'll learn how to engage in basic interactions and how to get by in a Spanish-speaking environment. Here are the two beginner levels and how long it takes to reach each one: 
Breakthrough > 90-100 hours: 
It takes between 90 and 100 hours to reach a basic level of Spanish that allows you to use and understand common everyday expressions and basic phrases. At this point, you can introduce yourself and talk about some personal details about where you live, your friends and family, etc. You can also hold a conversation if the other person speaks slowly and uses a basic vocabulary.
Waystage > 180-200 hours: 
The elementary level of Spanish can take you up to 200 hours to master. At this level, you can understand frequently used expressions in everyday life (such as asking for directions or tips for shopping). You're able to describe your environment and have simple conversations about your current situation or familiar routines.
Here are some tips on how to learn Spanish faster at the Beginner stage:
Reaching an Intermediate Level
Wondering how long it takes to achieve an intermediate level of Spanish? Here's some useful information on the two intermediate levels:
Threshold > 350-400 hours:
The Common European Framework of Reference for Languages estimates that it takes around 350-400 hours to reach the Threshold level of Spanish. At this level, you can understand conversational and written input on everyday matters such as work, school, and leisure. You can also be independent when traveling to a Spanish-speaking country and give your opinion on plans or events. In addition, you can produce texts and describe abstract issues such as your dreams and hopes.
Vantage > 500-600 hours:
This level will take you between 500 and 600 hours to master. Once you do, you'll be able to understand the main ideas of complex and technical texts. You'll also be able to hold one-on-one conversations with a certain degree of fluency and spontaneity without causing strain on native speakers. Finally, you'll be able to produce detailed texts on a wide range of topics while voicing your opinion.
Here are some tips you can follow to reach an intermediate level of fluency in Spanish: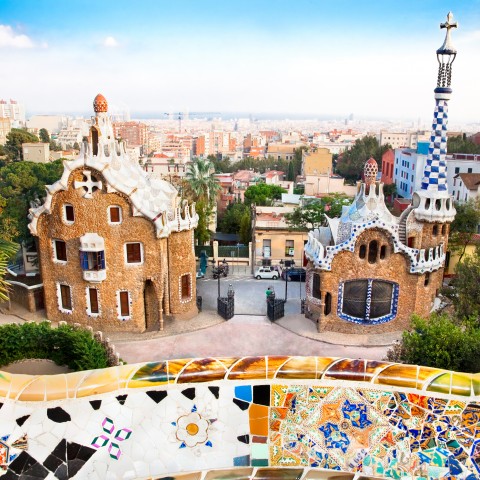 An intermediate level of fluency in Spanish will help you interact with the locals in Barcelona.
Native-Like Fluency
If your ambition is to reach an advanced and proficient level of Spanish that allows you to blend in with the natives, pay attention to the following sections:
Effective Operational Proficiency > 700-800 hours:
If you want to learn Spanish fast, you need to be aware that the Effective Operational Proficiency level will take you up to 800 hours to achieve. Of course, at this level, you can understand a wide range of demanding, longer texts, and recognize implicit meaning. You can express yourself with fluency and flexibility in social, academic, or professional situations without searching for words or expressions too much. You're able to produce complex and well-organized texts using connectors.
Mastery > 1000-1200 hours:
The top Spanish level is Mastery, which you'll achieve after investing between 1000 and 1200 hours of your time. At this level, you can understand almost everything you hear or read. You're able to summarize information and reconstruct arguments from different written and spoken sources. You can express yourself fluently and precisely, and you can distinguish between different shades of meaning in complex situations. 
If you're looking to give your Spanish knowledge a boost and reach a proficient level, here are some things you can do:
Read Spanish newspapers on a daily basis.
Listen to Spanish podcasts. Of course, you can start with SpanishPod101!
Translate Spanish poetry into your native language.
Your Journey to Learning Spanish Starts Now!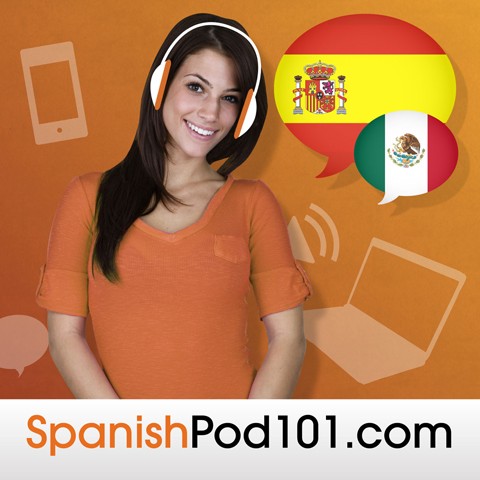 Did this article help motivate you? We hope so! The Spanish language is not only beautiful, but it can also be helpful in the professional and academic world as it's the second most spoken language in the world. 
So, without further ado, let's get on with it! At SpanishPod101.com, you'll find tons of tools for learning Spanish that cater to a variety of levels, objectives, and interests. There are plenty of lessons, videos, and blog posts that will help you achieve your desired level of fluency in Spanish.
Start by planning a schedule, and then stick to it. Consistency and motivation are the keys to successfully learning a language. Savor this first step in your Spanish learning journey, and never give up.
See you soon, hasta pronto!