If you're reading this, it's because you already know how important and useful it is to learn the Spanish language. There are about 405-million native speakers, and there are even more people who speak Spanish as a second language for business, education, or love.
Why? 
Well, Spanish is the official language in twenty countries: Argentina, Bolivia, Chile, Colombia, Costa Rica, Cuba, Dominican Republic, Ecuador, El Salvador, Equatorial Guinea, Guatemala, Honduras, Mexico, Nicaragua, Panama, Paraguay, Peru, Spain, Uruguay, and Venezuela. 
Because the language is spoken in so many countries, there are quite a few Spanish dialects and varieties out there!
Table of Contents
1. Can Spanish People and Latin Americans Understand Each Other?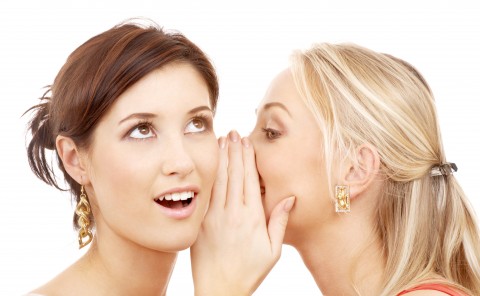 Although the Spanish language is exactly the same among all the countries where it's the official language, there are some differences between Spanish dialects. Take, for example, Mexican Spanish vs. Castillian Spanish.
1- How can you spot the differences?
Think of the many countries where English is spoken: England, Australia, Ireland, the United States, and New Zealand! You may know by now that the language is the same, but that there are some differences in accent, pronunciation, intonation, speed, and vocabulary.
While differences like these aren't usually major, there are many varieties in Spanish. This means that if an Argentinian goes to Spain or a Spanish person goes to Latin America, it can be tricky to communicate at the beginning. But after a few days, they'll be able to adapt and understand each other. 
When it comes to writing, Mexican Spanish and the Spanish in Spain are similar to each other. But the pronunciation, vocabulary, and the meanings of words are different. Mexican Spanish tends to use what we call Spanglish (English + Spanish) because the Mexican culture has a lot of influence from the USA. A great way to see some examples of this and train your ears for this type of language is to watch some Mexican movies.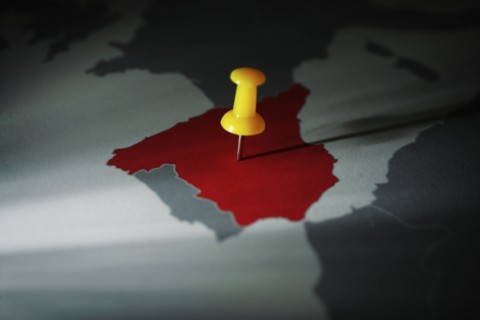 Let's learn more about the different varieties of Spanish and compare the most common ones to each other. In this article, we'll cover: 
Mexican Spanish vs. Castilian Spanish
Peruvian Spanish vs. Mexican Spanish
Puerto Rican Spanish vs. Mexican Spanish
Argentinian Spanish vs. Mexican Spanish 
Chilean Spanish vs. Mexican Spanish 
Before you continue, you may want to learn more interesting facts about the Spanish language.
2- What are the main differences between all the varieties of Spanish?
Don't get confused by the amount of information you may find on the internet. The main differences between the Spanish dialects and varieties are the pronunciation and the vocabulary. This means that the difference exists mainly in spoken language because Spanish grammar, especially in writing, is identical across Spanish-speaking countries. 
A- Can all Spanish-speakers understand each other? 
This is the most common question I get asked when I meet travelers, and the answer is: Yes! No matter where a Spanish-speaker is from, where they are, or who they're talking to, they can understand each other by simply listening carefully, speaking slowly, and putting words into context when using unfamiliar vocabulary. 
In addition, Netflix, music, and the internet have brought together the differences between pronunciations, vocabulary, and slang. Check out our list of the best movies on Netflix to learn Spanish. 
B- What is the correct term to differentiate between the different types of Spanish? 
The Spanish language originated in Spain, and the Spanish spoken in Spain is called Castilian: castellano. It refers to the province of Castile located in Central Spain. In English, you can just refer to this variety of Spanish as European Spanish or Peninsular Spanish, instead of Castilian Spanish. 
For those who speak Spanish in Latin America, it's called Latin American Spanish or español latino. 
C- What are the different types of Spanish?
Latin American Spanish may vary among the countries where it's spoken. The main varieties in Spanish are: Caribbean, South American Pacific, Central American, Highland (which is more standard), and Argentinian-Uruguayan-Paraguayan Spanish. 
In Spain, there are two principal varieties of Spanish, which are Andalusian and Castilian.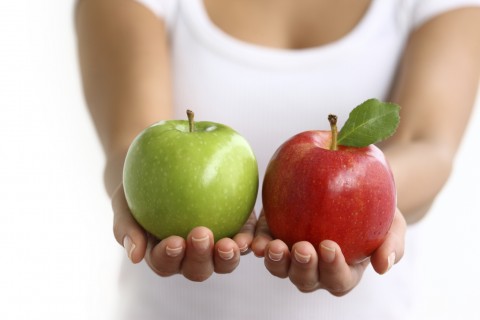 2. How to Spot the Differences in Pronunciation
The main difference between all the varieties of Spanish is the pronunciation. One of the most notable examples of this is in Mexican Spanish vs. Castilian Spanish: Seseo vs. Ceceo.  
Ceceo is when Spanish-speakers from Spain pronounce -c and -z as -th-. 
For example:
Caza ("Hunt")
In this example, the word would be pronounced as ca-th-a. On the other hand, a Latin American speaker would pronounce this word with seseo: ca-s-a.
Seseo is when Latin American-speakers pronounce the -c and -z as -s. So casa and caza will sound exactly the same.  
Latin American Spanish people don't use the ceceo. Take, for instance, gracias ("thank you").
European Spanish: Grathias
Latin American Spanish: Grasias
Now, there's another distinction you should know about: Yeismo. 
1- What is Yeismo?
Yeismo is the accent and the way that Argentinian, Uruguayan, and Paraguayan people speak Spanish. They pronounce the -ll and -y as -ch. 
For example:
Argentinian Spanish pronunciation. 
Lluvia ("Rain") is pronounced as chuvia.
Ayer ("Yesterday") is pronounced as acher.
Another notable difference between Spanish vs. Mexican Spanish is the pronunciation of -j.
In Spain, people put more emphasis on -j than Latin Americans do. This is partially because they tend to use a swearing word with this sound more often: Joder ("F***k").
We've only covered a few of the differences between the varieties of Spanish. There are many more accents, pronunciations, and vocabulary differences, but the farther along you get in your Spanish studies, the better you'll be able to distinguish between them. 
3. Differences in Vocabulary
Each variety of Spanish has slight variations in vocabulary and word meanings.
For example, the Mexican word for "car" is carro, the Spanish word is coche, and the Argentinian word is  auto. 
Now, here's a difference of word meaning in Chilean Spanish vs. Mexican Spanish:
Chileans say chucha when a place is far away, while Mexicans may use chingada. And Colombians will use chucha to say that something smells very bad.
Another difference between Mexican Spanish vs. Spanish in Spain is the way they say "money."
Spanish and Mexicans call money dinero, whereas some people in Latin America call it plata:
No tengo dinero.
No tengo plata.
"I have no money."
"Mobile phone" for the Spanish is móvil, whereas the Colombians call it celular.
Coger in Latin America is a vulgar word for the act of intercourse, whereas for people in Spain, it's an innocent and common word that means "to take" or "to catch." 
In terms of Peruvian Spanish vs. Mexican Spanish, the difference is in the way they speak. Some people consider Peruvian Spanish very slow, and Peruvians often don't pronounce words in their entirety. 
An example of Peruvian Spanish:
"You are crazy!"
¡Estás loco!
¡'tas loco!
"Are you okay?"
¿Estás bien?
¿'ta bien?
This way of speaking in Spanish is very common in many regions of Spain (like the Autonomous Community of Andalucía) as well as in many other regions of Latin America. This is especially true for the cities around the coast. 
While you're learning Spanish, don't worry too much about these differences. It may be very difficult to understand this type of language, but your ears will get used to it as you advance in your learning.
4. Differences in Grammar
The main difference in grammar is the plural form of "you" in Spanish: Ustedes vs. Tú vs. Vos. 
Another difference is that Latin American-speakers use a lot of words that come from United States English. These words are usually adapted for Spanish, pronounced and written with Spanish phonetics. This isn't very common in peninsular Spanish, although Spanish-speakers there will understand you if you use them. Spanish is evolving all the time, and English- and Spanish-speakers are living side-by-side all over North America.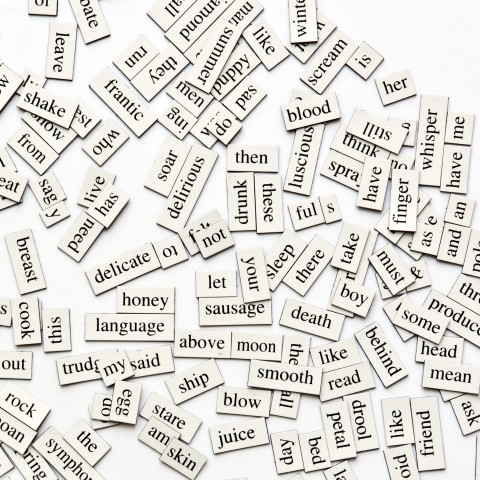 Let's see some differences between Mexican Spanish and European Spanish words:
English
Adapted from English
European Spanish
"Apply"
Aplicar
Inscribirse or Postularse

"I applied to four Spanish universities."
Apliqué en cuatro universidades españolas. (Latin American Spanish)
Me he inscrito en cuatro universidades españolas. (European Spanish)
English
Adapted from English
European Spanish
"Check"
Chequear or Checar
Comprobar or Revisar

"Juan, can you check my homework, please?"
Juan, puedes chequear mis tareas, ¿por favor? (Latin American Spanish)
Juan, puedes revisar mis deberes, ¿por favor? (European Spanish)
English
Adapted from English
European Spanish
"Balance"
Balancear
Equilibrar

"Meditation balances your mind."
La meditación balancea tu mente. (Latin American Spanish)
La meditación equilibra tu mente. (European Spanish)
Like English, Spanish has evolved and adapted to every culture, country, and region, both in speech and writing.
Talking About the Past in Latin American Spanish vs. Iberian Spanish
Another difference in grammar is the use of the past tense. In Iberian Spanish, you'll see that the past perfect is used most often: "to have" + the verb in the past participle. Latin American Spanish will use the simple past more often.
European/Castilian Spanish, past perfect: he comprado
Latin American Spanish, past simple: compré
Example:
"This morning, I went to do my grocery shopping."
Esta mañana he ido hacer la compra. (European/Castilian Spanish)
Esta mañana fui a hacer la compra. (Latin American Spanish)
5. Which Spanish Variety Should You Learn?
I get asked this question a lot, and the answer always depends on what you're learning Spanish for. If you're learning Spanish because you want to travel the world, especially South America, you should learn the type of Spanish spoken in the places you want to visit most.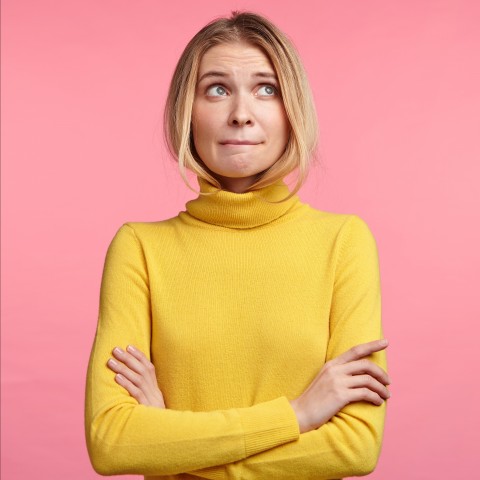 If you're learning Spanish for business, education, or the media, you may learn neutral Spanish for Spain. But if you're going to work in a certain country, you should familiarize yourself with their Spanish so you can better enjoy your time there.
Some people find Latin American Spanish easier than the Spanish from Spain, whereas others may prefer Spain's variety because the language originated there. 
What I always suggest is to learn the Spanish variety of your choice in a place where that variety is spoken. This will help you get used to pronunciation and other nuances of that variety faster!
6. Conclusion
For more information about the Spanish language, visit our website SpanishPod101.com. We hope to make every aspect of your learning journey both fun and informative, and we believe that with enough hard work and determination, you can master any variety of Spanish! 
Before you go, let us know in the comments if you learned anything new today about Spanish dialects and varieties. Which one do you want to learn, and why? We look forward to hearing from you!