There are many reasons why you should learn Spanish, and truth be told, everyone who's looking to learn has their own special reason. Some learners might want to move to a Spanish-speaking country, while others might have a Spanish-speaking significant other. Some learners might just like the language, while others think that it's a useful language to learn. And it is! In fact, Spanish is one of the most useful languages to learn in the world. 
But is Spanish hard to learn, as well? 
Well, it has the second-largest number of native speakers (after Mandarin Chinese) and it's the fourth most-spoken language overall. Anyone who's able to speak at least two of the most-spoken languages in the world already has a huge advantage compared to millions and millions of people. Have we convinced you yet?
Any reason you have for wanting to learn Spanish, or any other language you might be interested in, are valid. Once you start, we're all in this together. But before you do, we're sure you still want us to answer a few more questions about why Spanish is hard for some learners (and what things about it aren't so bad). 
Here we go!
Table of Contents
1. So, is it Hard to Learn Spanish?
This is a question you've probably asked before while deciding whether to start learning Spanish. Maybe you've asked someone you know who's learned the language, or a native Spanish-speaker, or even the Internet. In fact, that's probably how you got to this article! It's not an easy question to answer, because there are some factors you need to consider here. Let's take a look at the main factor.
If you already speak another Romance language, such as French or Italian, you'll already be familiar with the structures of the language and a lot of the vocabulary, which will make things much easier for you. This doesn't mean that someone whose native language is Portuguese, for instance, will be able to learn Spanish immediately. But it will definitely be easier than it would be for someone who has never been around languages that are so close to Spanish.
For example, the word casa ("house") in Spanish is also casa in both Portuguese and Italian. This is a phenomenon you'll find going on with many other words, too! However, even though French is also a Romance language, it actually uses a very different word (maison) for "house." Other words, nevertheless, will be the same or very similar. So there's a bit of everything, really! 
But if your native language isn't a Romance language, there's no need to worry, because Spanish is still not counted among the most difficult languages. Just take a quick look at this article titled "The 20 Most Difficult Languages in the World to Learn." You'll notice that Spanish is not on it. That's good news, isn't it?

In conclusion, to answer the question we originally asked: No, it's not hard to learn Spanish. Just like everything else in life, it will have some difficulties. But overall, it's not that hard and anyone can learn it, no matter their native language, age, or any other factor that you've been told might affect your ability to learn a second language. Yay!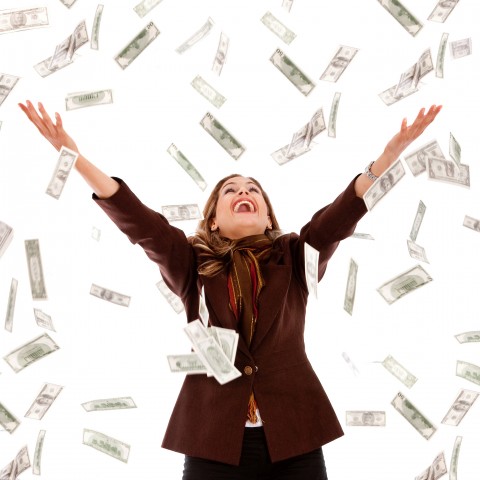 2. What are the Hardest and Easiest Parts of Learning Spanish?
The answer to this question depends on who you ask and what your mother tongue is, but we're pretty sure we can give you the type of answer you're looking for. Here, we'll cover what makes Spanish hard to learn as well as things that aren't so bad for most students! 
A- Verbs
Every language, like it or not, has some hard parts. In this case, we believe that the hardest part of learning Spanish is the verbs, unless your native tongue is another Romance language with a similar number of conjugations. Spanish verbs are more complicated than verbs in English, because English doesn't have as many conjugations.

The topic of ser and estar, two of the main Spanish verbs, is a particularly tough one. But lucky for you, we have the perfect article for that, as well as articles for many other difficult topics! This isn't something you'll have to worry about at the beginning of your Spanish learning, but it's good to keep in mind for future reference.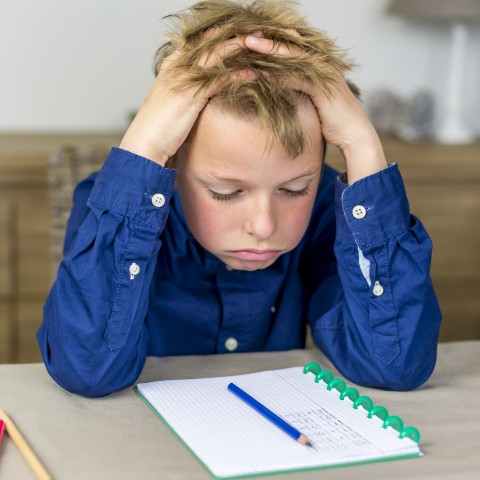 B- Pronunciation
There are many easy aspects of learning Spanish, we think. For example, pronunciation, though it might seem tricky at first, is easy once you understand all the sounds. If you follow the rules, you know there aren't going to be any surprises. We pronounce everything the way it's spelled, with a couple of rare exceptions, such as not pronouncing the letter u in the combinations que, qui, gue, and gui (like in the English word "guitar").
Spanish has a total of five vowel sounds, which is heavenly compared to the ridiculous number of vowel sounds in English. In this sense, Spanish likes to keep it simple. 
C- Vocabulary
Even though English isn't a Romance language, there are thousands of words that sound very similar and that you'll be able to identify immediately. Here are some examples:
Example: elefante
Translation: "elephant"
Example: invitación
Translation: "invitation"
Example: memoria 
Translation: "memory"
As you can see, despite the slight differences in spelling, you can immediately understand the meaning of these words in Spanish. There are also words that are spelled identically in both languages (idea, hotel, festival…). In most cases, the pronunciation won't be exactly the same, but it sure does make the learning process a little smoother! 
D- False Friends
Be careful about false friends, though! False friends are words that also sound very similar, but have different meanings. Let's take a look at a few examples:
Example: constipado
Translation: "to have a cold"
But you might have thought of a different word:
Example: estreñido
Translation: "constipated"
And now let's look at a different pair from the opposite perspective. You might want to be careful whenever you say you're embarrassed by something:
Example: embarazada
Translation: "pregnant"
The word you actually want to use is: 
Example: avergonzado/a
Translation: "embarrassed"
Keep in mind that most false friends won't be as surprising as these! We selected the most shocking ones, but they're exceptions. 
3. I Want to Learn Spanish. Where Should I Start?
We know that the first stages of learning a language can be overwhelming. There are many different ways to go about starting your language-learning journey, and it's important to find the best one for you. We recommend starting with the basics. Before trying to learn too much at once, learn how to say "hello" and a few more basic words and phrases.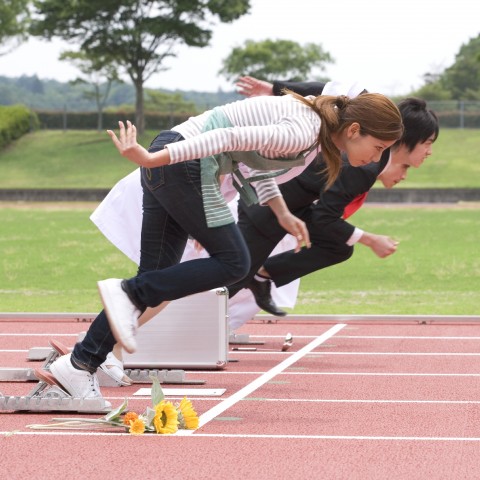 Usually, one of the first lessons when you learn a new language is how to introduce yourself and how to ask another person to introduce themselves. You normally don't start learning complicated grammar rules straight away. Instead, the idea is to build your skills up slowly.
4. What Advice Would You Give to a New Spanish Learner?
If you've just decided to start learning Spanish, welcome! You're in for a treat. 
It won't always be an easy ride, and some days you might find yourself getting stuck in a particular aspect of the language, but don't give up! If there's something you're struggling with, ask us questions, do more research, or maybe move on to a different aspect for a while. Sometimes, a break is all you need to see things more clearly.

And remember: You won't get anywhere without practicing! We're sorry, we also wish we could learn it just like that, but any language requires practice to become fluent! There are many ways you can practice Spanish online, but if you can, we would recommend that you visit Spain and make some local friends.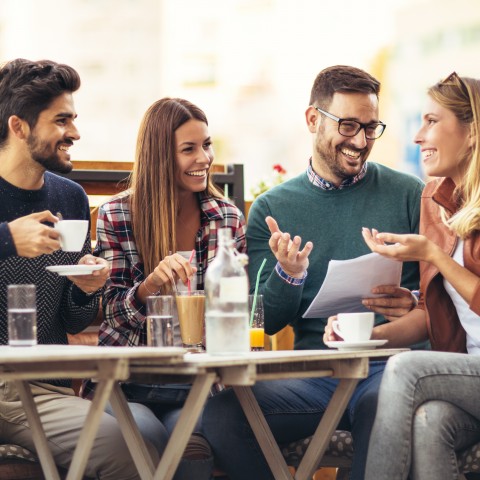 5. Why is SpanishPod101.com Great for Learning Spanish?
At SpanishPod101.com, you'll find everything you need to learn Spanish, from beginner lessons to more advanced ones. We have tons of free content for you to use, and we have so much more to offer if you upgrade your account to one of our Premium plans. 
If you upgrade your plan, you'll have access to hundreds of useful lessons, videos, quizzes, and all of the vocabulary and grammar tools you need to become fluent in Spanish. In our most complete plan, Premium PLUS, you'll even have access to a teacher who will be there just for you, so your program will be completely personalized. This means that if you ever have doubts or questions, you'll be able to get help whenever you need it. 
Speaking of questions, feel free to drop us a comment with any questions or concerns you have about learning Spanish. We'll be glad to help you out!