We might not always like to admit this when we're starting to learn a language, but the truth is that one can't speak properly without knowing how to put sentences together. If you use the wrong word order, there's a chance that what you're saying might have a different meaning than what you intended, or it might have no meaning at all. 
To avoid this, here's the perfect article for you to learn Spanish sentence structure. You'll soon learn that Spanish word order is actually not so hard, and that, in some ways, it's similar to word order in English. You'll also learn that, in fact, it's more flexible! That means you can change the order of words a little bit more than you can in English.
Table of Contents
1. Overview of Word Order in Spanish
Basic Spanish language word order refers to the usual order in which words are found in a sentence. Even though the sentences that we use day-to-day may have other elements in them, to learn this basic order, there are three basic elements that we use as a reference. These three elements are the subject, verb, and object.
Despite Spanish being more flexible than English in this sense, our basic word order is the same: 
subject + verb + object (SVO)
Yo + me comí + la tarta
I + ate + the cake
Sometimes, we might want to emphasize one element or another in a sentence. This leads us to moving these around the sentence, but they will keep the same (or very similar) meaning. In English, because the ability to move words in a sentence is quite limited, emphasizing an element is accomplished by intonation. 
Let's look at two sentences. The first one has basic word order, and the other one has a different order. In the second sentence, the emphasized word is marked in bold:
Example: Yo me comí la tarta. 
Translation: "I ate the cake."
Example: Me la comí yo, la tarta.
Translation: "I ate the cake."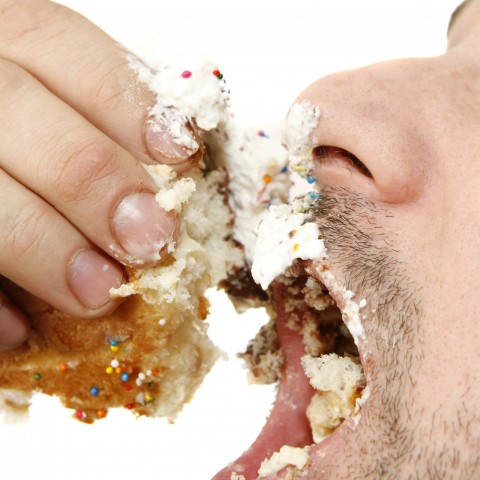 There's a way of modifying the English sentence to emphasize this element even more: "It is I that ate the cake." However, this wouldn't be an accurate translation of our example in Spanish, because in English, we're not just moving an element around: we're changing the whole structure. 
Did you notice that we actually added an extra word in our second Spanish sentence? If you did, we just want to say: Nice job! The word that we added was a pronoun, and don't worry, we'll explain it a little bit later.
We could still modify our sample sentence a bit more:
Example: La tarta me la comí yo.
Translation: "The cake, I ate."
In this case, we can translate this new structure pretty much literally, but in English, we feel like this sounds quite unnatural. In Spanish, this is completely normal.
2. Basic Word Order with Subject, Verb, and Object
Now, let's go more into detail about the most basic Spanish word order rules.
1 – Subject
Subject is the person or thing performing the action of the verb. It's usually a noun phrase, such as a noun or a pronoun: Juan come espaguetis. ("Juan eats spaghetti.") / Él come espaguetis. ("He eats spaghetti."). 
Sometimes, the subject might be a verb: Cantar es divertido. ("Singing is fun."). However, as we've explained in previous articles, in Spanish, a subject isn't always necessary and we often drop pronouns when we already know who the subject is: Como espaguetis. ("I eat spaghetti."). 
As we saw in our previous article about verb conjugation in Spanish, the verb como is conjugated, and considering the verb is conjugated in the first person singular, we know it means "I eat," so there's no possible confusion.
2 – Verb
The second element in Spanish word order is verbs. You know what verbs are, don't you? According to the Cambridge Dictionary, a verb is "a word or phrase that describes an action, condition, or experience." 
To give you a few examples: cantar ("to sing"), comer ("to eat"), and hablar ("to talk") are all verbs. Without them, language wouldn't make much sense.
3 – Object
The third and last element in basic word order is something we call an object. It isn't an indispensable element in a sentence, as some verbs don't require objects, but it's undoubtedly common and helps us define sentence structure. 
Cambridge defines an object as "a noun or noun phrase that is affected by the action of a verb or that follows a preposition." In the sentence Juan come espaguetis. ("Juan eats spaghetti."), spaghetti is the thing that is being eaten by Juan.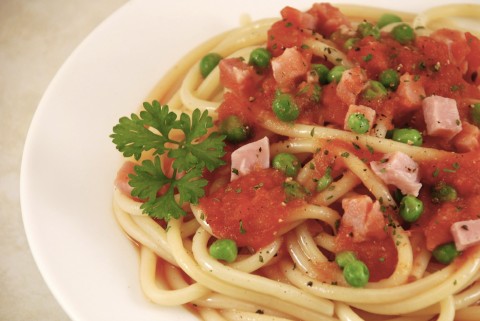 3. Word Order in Negative Sentences 
In some languages, negative sentences can completely change an affirmative sentence. Lucky for you, in this sense, Spanish happens to be quite simple. So, what is the Spanish word order for these negative sentences?
To form a regular negative sentence, all we need to do is add the word no, which in this context is equivalent to "not," to an affirmative sentence. No is always found before the verb. To illustrate this, let's use the same example we did before: Juan no come espaguetis. ("Juan does not eat spaghetti.").
As you know, there are other ways of making a negative sentence. One example would be to add nunca ("never"): Juan nunca come espaguetis. ("Juan never eats spaghetti."). As you can see, it follows exactly the same structure as the previous example. Simple, right? 
Well, there are many other negative words: nada ("nothing"), nadie ("nobody"), ninguno ("none")… When we use these words, the structure is a bit different, because they can be used in different ways. They can act as subjects or as objects. 
For example: Nadie ha comido espaguetis. ("Nobody has eaten spaghetti."). Here we find the word nadie before the verb, just as we saw in the previous negative sentences. However, that makes sense, because it acts as a subject. 
Since we're mentioning this, we should explain that sometimes these words might be found after the verb, even if they're a subject. Here are a few examples:
No hay nadie. → "There isn't anyone."
No hay nada. → "There isn't anything."
No queda ninguno. → "There is none left."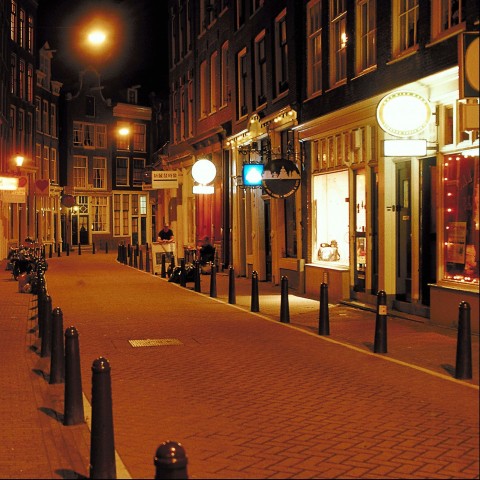 The negative word in bold in each of these examples is the subject of the sentence, even though it might not be as obvious as in the other examples we've seen. We could say that the word in bold is "the thing that isn't." 
As you might have noticed, the adverb no does appear at the beginning of the sentence, something that happens similarly in the English translation. As you'll find out in our lesson "How to Be Negative?" in Spanish, it's quite common to have more than one negative word in one sentence.
4. Word Order with Prepositional Phrases
Another element that needs to be taken into account when talking about word order is prepositional phrases. A prepositional phrase is a type of phrase that always begins with a preposition, such as en ("in," "on," "at") or con ("with"). If you would like to find out more about prepositions, we have an article just for you! Check out our article about Spanish prepositions.
Prepositional phrases are usually found at the end of a sentence, but some of them can be placed at the beginning if you want to emphasize said phrase. Let's look at some examples of Spanish word order that show this: 
Estudio español en casa. → "I study Spanish at home."
But what if someone asked us: 
¿Dónde estudias español? → "Where do you study Spanish?"
In this case, a possible answer we could give them would be:
En casa, estudio español. → "At home, I learn Spanish."
There are many other prepositional phrases we could add to the same sentence, even together, such as: 
Estudio español en casa con SpanishPod101.com. → "I study Spanish at home with SpanishPod101.com."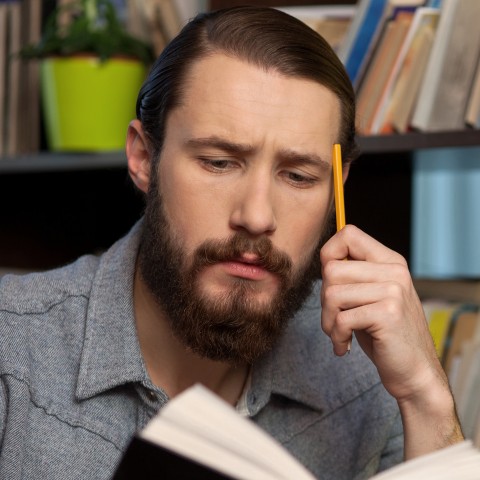 5. Word Order with Modifiers
We've already seen a type of modifier, which were the ones that turned affirmative sentences into negative sentences. However, there are many more elements in sentences that we call modifiers. These include words such as articles, adjectives, and pronouns.
Determiners are easy, because they always go in front of a noun, just like in English. These are, among others, articles, numerals, and possessives. Let's look at examples for these types of modifiers:
Articles: El hombre come espaguetis. → "The man eats spaghetti."
Numerals: Dos hombres comen espaguetis. → "Two men eat spaghetti."
Possessives: Mi padre come espaguetis. → "My father eats spaghetti."
However, in Spanish word order, adjectives normally go after the noun, but there are exceptions. For example, in literature, especially poetry, it's common to write the adjective before the noun. Check out our article on adjectives for more information!
El coche blanco es de mi padre. → "The white car is my dad's."
La hermosa princesa abrió los ojos. → "The beautiful princess opened her eyes."
Pronouns can go either before or after the verb, depending on the kind of pronoun they are, or sometimes depending on what you feel like saying. As we learned in our previous article about pronouns, there are different kinds of pronouns in Spanish. Even though we also talked about the order they follow in that article, we'll look at them again, one by one:
1 – Personal Pronouns
If you read the article we just mentioned, you might remember that there are many kinds of personal pronouns. 
a) Subject Pronouns
Subject pronouns, which are the ones we use for the subject of a sentence, are always found before the verb. This is because, as we saw, in Spanish, the subject is always the first element in a sentence. 
Ellos quieren una casa nueva. → "They want a new house."
b) Direct and Indirect Object Pronouns and Reflexive Pronouns
You probably remember that basic word order in Spanish is subject + verb + object, don't you? Well, when a direct or indirect object is substituted by a pronoun, the pronoun is actually found before the verb. We'll illustrate this with a few examples:
Direct object: 
Quieren una casa nueva. → La quieren.
"They want a new house." → "They want it."
Both direct and indirect objects: 
Traigo un regalo para mi madre. → Le traigo un regalo. → Se lo traigo.
"I bring a present for my mom." → "I bring her a present." → "I bring it to her."
Reflexive pronouns work in a very similar way and they're always found before the verb:
Mis padres se van de vacaciones. → "My parents are going on vacation."  
c) Prepositional Pronouns
Prepositional pronouns follow the same rules that prepositional phrases do, so they can be in different locations inside a sentence depending on what you would like to emphasize.
Sin ti todo es diferente. → "Without you, everything is different."
Todo es diferente sin ti. → "Everything is different without you."
d) Possessive Pronouns
A possessive pronoun can be a subject or an object, so its order will depend on the function it does in the sentence:
El nuestro es ese. → "Ours is that one."
La casa es nuestra. → "The house is ours." 
2 – Demonstrative Pronouns
Just like what happened with possessive pronouns, demonstrative pronouns can be in different places in the same sentence, depending on their function.
Este es mi hermano. → "This is my brother."
Nunca he estado ahí. → "I have never been there."
3 – Interrogative Pronouns
Interrogative pronouns are pronouns that help us ask questions, and they're always the first word in a question:
¿Qué quieres? → "What do you want?"
4 – Indefinite Pronouns
Once again, indefinite pronouns don't have a specific position in a sentence, because that depends on their function.
Todos quieren dinero. → "Everyone wants money."
Puedes preguntárselo a cualquiera. → "You can ask anyone."
5 – Relative Pronouns
Relative pronouns are never found in simple sentences. Rather, we find them in complex sentences. These pronouns always start the second part of the sentence, so they'll always be in the middle. This might sound odd if you're not sure what a relative pronoun is, but you'll understand once you look at an example:
Esta es mi prima que vive en la ciudad. → "This is my cousin who lives in the city."
6. Changing a Sentence into a Yes-or-No Question
In many languages, to transform a normal sentence into a yes-or-no question you must change it a fair bit, or change the order. In Spanish, this is way simpler. So, what is the Spanish word order in questions? Look at these examples:
Estudias español todos los días. → "You study Spanish every day." 
¿Estudias español todos los días? → "Do you study Spanish every day?" 
As you probably noticed, it's exactly the same structure. This doesn't only happen with specific structures: it happens every time you turn a sentence, either affirmative or negative, into a yes-or-no question. 
We're sure you enjoyed learning this, but you probably know that there are other kinds of questions. If you feel a bit lost when it comes to this topic, you might enjoy our lesson on 15 Questions You Should Know. 
7. Translation Exercises
We thought it would be useful to you to see how we transform a simple sentence into more complex sentences, and translate them to English. Below, you can see exactly what changes we make.
1. Bebiste agua. → "You drank water."
2. Bebiste agua hace cinco minutos. → "You drank water five minutes ago."
In this second sentence, the only thing we added was the time the action happened, hace cinco minutos, which means "five minutes ago."
3. Bebiste dos botellas de agua hace cinco minutos. → "You drank two bottles of water five minutes ago." 
In this third sentence, we made a bigger change. This time, what we're drinking isn't just water, but something slightly more specific: two bottles of water. The new object is dos botellas de agua instead of just agua.
4. ¿Bebiste dos botellas de agua hace cinco minutos? → "Did you drink two bottles of water five minutes ago?"
To end these examples, we thought it would be a good idea to show you once again how to turn an affirmative sentence into a question, to convince you that we don't have to make any changes to it, just in case you didn't believe us before!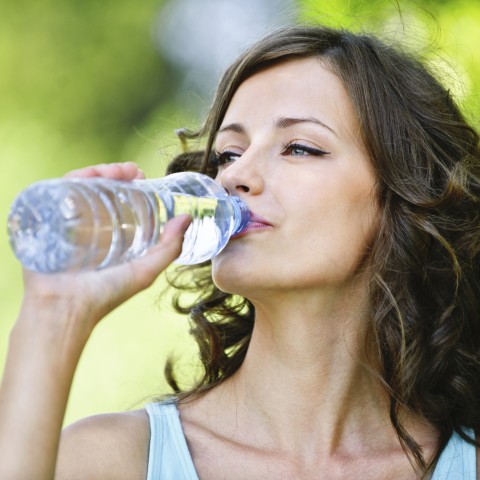 8. How to Master Spanish with SpanishPod101.com
As we mentioned previously, Spanish word order is more flexible than English word order, so in some cases, if you don't use our basic order, it might just seem as if you're trying to emphasize some word or phrase in particular. The way we see it, it means you would have to try pretty hard to get it wrong! When learning a foreign language, this is exactly the kind of motivation you need.
For more information on Spanish word order, SpanishPod101.com has another short lesson on this as well! If you want to get a better understanding of Spanish grammar in general, also check out our relevant page.
No matter what your level is, give us a try and learn Spanish! From beginner to advanced, here you'll find everything you need.
Before you go, let us know in the comments if there's anything that's still not clear about Spanish word order. We'll do our best to help you out!