What are your favorite things about summer? For me, I think it's the food and the sunshine! I could do without all the bugs, though…
In Spain, two of the highlights of summer are the Midsummer festival and the St. John's Eve holiday. Spain is alight during this time, celebrating the longest day (Midsummer) and shortest night (St. John's Eve) of the year.
In this article, you'll learn about traditions for St. John's Eve and Midsummer in Spanish culture. There's so much going on that it would be difficult to cover everything, but we'll do our best. 😉
Let's get started!
1. An Overview of St. John's Eve & Spanish Midsummer
St. John's Eve is a popular holiday in the Spanish-speaking world, particularly near the Mediterranean coast and in the North. It marks
la noche más corta
(the shortest night) of the year. This holiday has
pagan Celtic origins
, though it has been Christianized over time to commemorate the birth of John the Baptist. But don't be fooled—the Spanish have kept St. John's Eve rooted in its "pagan" origins, in several ways. You could say that the holiday is a blend of old beliefs and traditions with newer, modern ones.
For example, this holiday is strongly associated with "St. John's Eve voodoo," which refers to traditions and celebrations that focus on magic or other supernatural elements. We'll go more into detail on this soon!
A couple of days prior to St. John's Eve, the Spanish also celebrate the Midsummer Festival. Spain is alive with festivities on this day, which celebrates the longest day of the year and takes full advantage of great summertime weather.
2. When is St. John's Eve?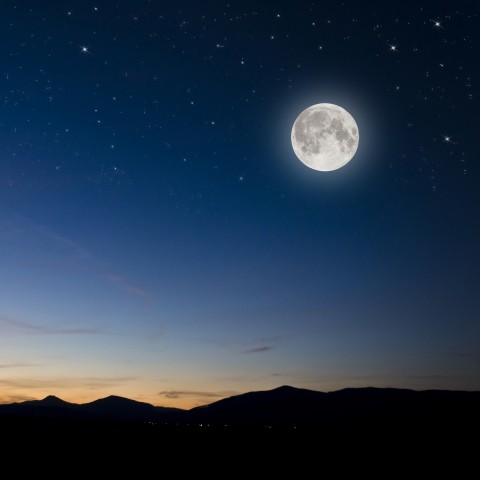 Each year, St. John's Eve is celebrated on June 23, a couple of days after Midsummer.
3. Traditions for St. John's Eve in Spain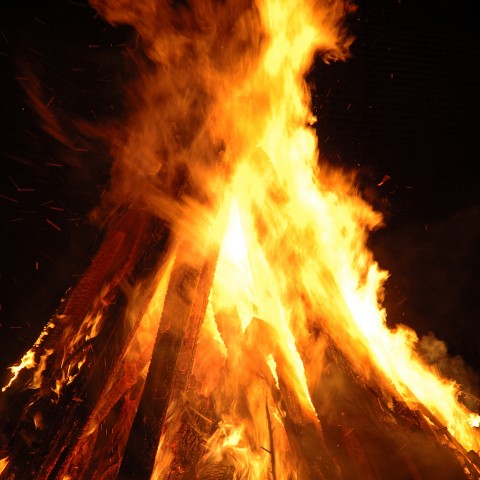 The most popular traditions and celebrations
differ from region to region.
Near the coast
, people get together on a
playa
(beach) and have a massive
fiesta
(party). This always involves
hogueras
(bonfires), which anyone can set up and light—as you can imagine, the beaches are filled with these fires! Many activities are associated with these bonfires, such as throwing a list of one's wishes into it, jumping over the flames, and walking on hot coals. Some people like to set off
petardos
(firecrackers) in celebration, too.
Those who live more inland, far away from the beaches, have their own set of traditions. In Lanjarón, people partake in what's called the
Fiesta del Agua y del Jamón
: people splash each other with water, and there are ham tastings. In Asturias and Madrid, people don't let their distance from the coast keep them from lighting bonfires!
In Soria, there's a three-day celebration during which people play folk music, put on traditional dress, and watch a parade. The celebrations here are considered by many to be the most spectacular.
On Saint John's Eve, Spain is sure to be filled not only with the blaze of bonfires and lots of music, but also with the delicious aromas of food cooking. This evening is the perfect occasion for Spaniards to enjoy a
cena
(dinner) of barbecue and smoked meats, and to drink alcoholic beverages and other thirst-quenching refreshments.
These festivities can go on long into the night.
4. St. John's Eve Voodoo
As mentioned earlier, St. John's Eve is rooted in paganism. Even today, there are many popular beliefs about this night with specific traditions associated with them.
For example, some people believe that it's good luck to enter the sea naked and backward while looking at the moon. Another belief is that if a single man or woman looks outside of their window around midnight, just as June 24 is beginning, they'll see the love of their life passing by. Another is that if someone wakes up early on Midsummer Day, they won't be sleepy for the rest of the year.
In Galicia, they drink something called
queimada
. This is a "magic" potion made with brandy, fruit, and sugar. A spell is cast on it while it's being made, and it's lit on fire before being served. Queimada is thought to get rid of evil spirits and other supernatural forces.
5. Must-Know Vocabulary for St. John's Eve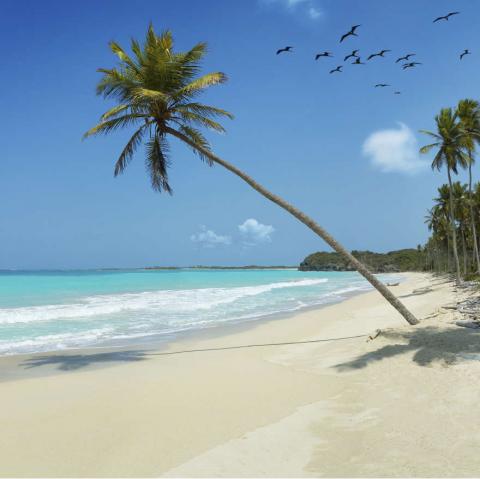 Ready to review some of the vocabulary words from this article? Here's a quick list!
Cena — "Dinner" [n. fem]
Beber — "Drink" [v.]
Playa — "Beach" [n. fem]
Verbena de San Juan — "St. John's Eve" [n. fem]
Noche — "Night" [n. fem]
Fiesta — "Party" [n. fem]
Multitud — "Crowd" [n. fem]
Petardo — "Firecracker" [n.]
Coca — "Coca" [n. fem]
Hoguera — "Bonfire" [n. fem]
La noche más corta — "Shortest night"
If you want to hear the pronunciation of each word and phrase, visit SpanishPod101.com's
St. John's Eve vocabulary list
with audio.
Final Thoughts
In Spain, Midsummer and St. John's Eve are certainly festive occasions that you won't want to miss out on! If you enjoy large gatherings, time at the beach, and amazing food, we do encourage you to plan ahead for a trip to Spain to see these awesome celebrations.
Do you celebrate Midsummer or St. John's Eve in your country? If so, what do celebrations look like there? We look forward to hearing from you in the comments!
If you want to learn more about the culture of Spanish-speaking countries and the Spanish language, SpanishPod101.com has several free resources for you, straight from our blog:
This only scratches the surface of everything SpanishPod101.com has to offer the aspiring Spanish-learner. To make the most of your study time,
create your free lifetime account with us today
, or upgrade to our Premium or Premium
PLUS
plans for access to exclusive content and lessons.
It's our goal to make your learning experience as painless and exciting as possible, so we do hope to see you around! 😉
Stay safe out there, and happy learning.