The gender of nouns in Spanish is part of a noun's identity. We won't be able to use a noun correctly without its corresponding article. If English (or another language with genderless nouns) is your first language, you probably freaked out when you found out that nouns have gender in Spanish. We admit that it does sound a little scary at first.
But hey, if it makes you feel better, at least Spanish isn't like German, which has three genders, or like Polish, which has a few more than that. Or Swedish, which has two genders that aren't feminine or masculine. There are many languages that use genders.
Fortunately, we only have two genders, and we plan on keeping them. They might not always make sense to a foreigner (I mean, why would a chair be feminine?), but they do make sense to us and it would sound really funny if someone didn't use them right. This is why we're about to teach you all you need to know about gender in Spanish.

Table of Contents
1. Spanish Language Gender Rules: How Does it Work?
Let's start with something simple: the word for "gender" in Spanish is género, and our two genders are femenino ("feminine" ) and masculino ("masculine" ). That's easy; everyone knows these two genders.
Now, how is the Spanish language affected by gender? As we mentioned previously, this topic mostly revolves around nouns. That means that every noun has one gender or the other, and that the words around it (which are articles, adjectives, and sometimes, pronouns) must match that gender.
However, we're going to be mostly focusing on the gender of Spanish nouns, and will help you a little bit with adjectives and articles. The reason we won't be talking about pronouns is because we'll be publishing an article about pronouns soon, so keep your eyes peeled! If you can't wait, check out our list of the most useful Spanish pronouns.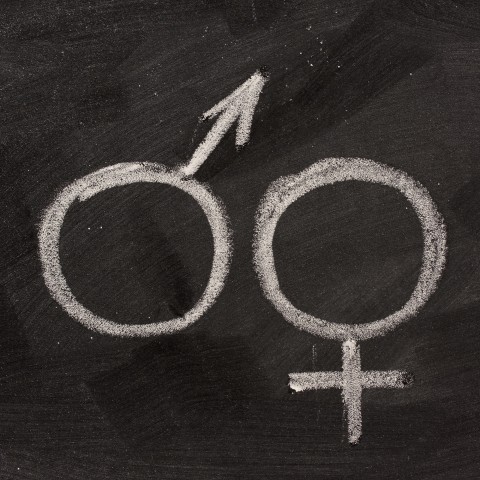 1 – Articles
The most common structure for nouns in Spanish is (article) + noun + (adjective), so we're going to follow this structure and talk about Spanish article gender rules first.
In English, there are two articles, which are "the" and "a(n)," but Spanish has a few more. Don't let this frighten you, but we have a total of eight articles. Yes, eight. The reason we have so many is because they change according to both gender and number.
Definite articles ("the" ) → "the kid" or "the kids"
Masculine, singular: el → el niño
Feminine, singular: la → la niña
Masculine, plural: los → los niños
Feminine, plural: las → las niñas
Indefinite articles ("a," "an," "some" ) → "a kid" or "some kids"
Masculine, singular: un → un niño
Feminine, singular: una → una niña
Masculine, plural: unos → unos niños
Feminine, plural: unas → unas niñas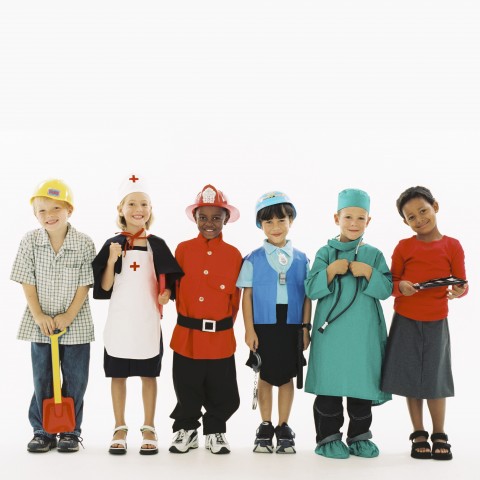 2 – Nouns
As you know, when talking about genders in Spanish, nouns are the most important. Basically, each noun has been assigned to be masculine or feminine. We don't really get a say in this; we've all learned that this is the way Spanish works and we've accepted it.
Spanish mostly comes from Latin, which also has genders (three, actually), so a lot of these genders have just been passed on from Latin or other languages that have influenced Spanish over the centuries.
We could say some of these genders make more sense than others. For example, la mujer ("the woman" ) is obviously feminine, but un brazo ("an arm" ) is masculine and una pierna ("a leg" ) is feminine. We can't really explain why, other than the ending of these words.
3 – Adjectives
Adjectives, just like articles, need to "agree" in number and gender with the noun they're modifying. All adjectives change when it comes to number, so when the noun next to it is in the plural form, the adjective will need an -s at the end (or -es sometimes).
However, gender is a little bit different. In this sense, there are different kinds of adjectives. Whenever an adjective ends in -o in its masculine form, it has a masculine and a feminine form. For example: blanco / blanca ("white" ). This is the most common type of adjective.
Some other adjectives, however, don't change. These are all adjectives that end in -e, in consonants, or some trickier ones to see, in -ista. Here are some examples: grande ("big" ), gris ("gray" ), and realista ("realistic" ).
There are some exceptions to Spanish gender rules for adjectives ending in consonants, which are the following endings: -or, -ón, -ol, -án, -ín, and -és. For example: alemán / alemana ("German" ) and francés / francesa ("French" ).
For more information, you might want to check out our article on adjectives. You might also be interested in this list of adjectives that describe personalities.
2. How to Make a Good Guess on the Gender of a Word
Let's focus on nouns properly this time. How do you know if a Spanish word is masculine or feminine?
As we've mentioned, nouns dictate the gender of everything that surrounds them, so we need to know what gender a noun is before we know what article or adjective we want to use next to it.
Something that you should always remember is that when talking about a group of people or animals that includes both males and females, we always use the masculine form of the noun. For example:
Tengo cuatro perros: dos machos y dos hembras.
"I have four dogs: two males and two females."
Words that end in -o or -a
There are two things that you need to keep in mind to know if a word is feminine or masculine.
The first thing is that words that end in -o are most likely masculine. Examples: un zapato ("a shoe" ) and un vaso ("a glass" ).
The second thing is that words that end in -a are most likely feminine. Examples: una taza ("a cup" ) and una casa ("a house" ).
But of course, there are exceptions to this rule: una mano ("a hand" ), un mapa ("a map" ), un día ("a day" )…There are also words like moto and foto, which are feminine words but aren't really exceptions, because they actually come from motocicleta ("motorbike" ) and fotografía ("photography" ) respectively.
There are some other exceptions that also follow rules. For example, words that end in -ma are masculine words, such as un problema ("a problem" ) and el alma ("the soul" ).
Other masculine words that don't end in -o are those that end in -or, such as el color ("the color" ) or el humor ("the humor" ). However, as always, there are exceptions to the exception. A common example of this is la flor, which is a feminine word that means "the flower."
Words that end in -sión, -ción, -dad or -tad, -tud, or -umbre are always feminine words. Examples: una presión ("a pressure" ), una transformación ("a transformation" ), una cantidad ("a quantity" ), la libertad ("the freedom" ), una solicitud ("a request" ), la servidumbre ("the servitude" ), etc.
Other exceptions to gender rules in Spanish
There are some words that have random endings. Thankfully, there aren't that many, but we should still consider them. For example, un lápiz, which means "a pencil," has an unusual ending, -z.
3. How to Memorize the Gender of a Word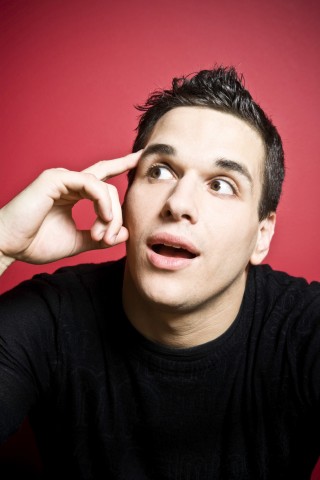 When learning a noun, it might be useful to learn it together with its corresponding article, especially when it's not a typical word with an -o or -a ending.
There are some nouns that refer to animals and people that might have two different forms, such as the example we gave you when we listed the different articles there are in Spanish: niño means "kid," but depending on whether it ends in -o or -a, it will refer to a boy or a girl respectively.
When it comes to professions, some nouns have the same form whether they're masculine or feminine, and some change their ending. For example, artista means "artist" and it refers to both men and women. But if you want to talk about the person who delivers your mail, you'll talk about a cartero or a cartera, depending on his or her gender.
The main Spanish dictionary, Diccionario de la Real Academia Española (DRAE), always indicates the gender of the noun (m. or f.). For example, the world cumpleaños, which means "birthday," has the letter m. for masculine. In the case of adjectives, it always shows first the masculine form, and then the ending of the feminine form. One example is the adjective rojo, which means "red." As you can see, it appears as rojo, ja, to show you both endings. If the adjective only has one form, it doesn't give you any more information.
There are many activities and games you could try to help you memorize the gender of a noun, such as quizzes or flashcards that include an article or an adjective in the correct gender of the nouns you want to learn.
Our vocabulary lists also state what the gender of a noun is. For example, you can see it in this list of the 50 most common nouns in Mexican Spanish, or in this list of the 100 core Spanish words.
4. Animals
When it comes to animals, Spanish can be a little strange, we admit. Some words for animals are masculine, and some are feminine. Others, as mentioned before, can have a different ending—or even be completely different words. Just like with other nouns, it might not always make sense for an animal to be masculine or feminine, but it's still important.
Before we get started with this, there's a joke about animals and Spanish genders that might help you understand this whole thing:
A British man and a Spanish man are fishing when the British man sees a fly and says: "Look, un mosca." The Spanish man corrects him: "No, it's una mosca." The British man responds: "Wow, you Spaniards have really good eyesight."
Obviously, you understand that this is not about eyesight, but of knowing that the words we use to name animals have genders that might not be the same as their actual gender.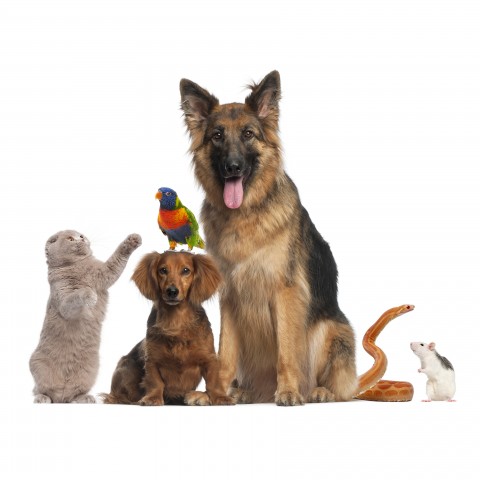 Feminine animals
Una cebra ("a zebra" )
Una mosca ("a fly" )
Una oveja ("a sheep" )
Una cabra ("a goat" )
Una vaca ("a cow" )
Una araña ("a spider" )
Masculine animals
Un elefante ("an elephant" )
Un caracol ("a snail" )
Un loro ("a parrot" )
Un pez ("a fish" )
Un pavo ("a turkey" )
Un pájaro ("a bird" )
Different endings
Un perro/una perra ("a dog" )
Un gato/una gata ("a cat" )
Un cerdo/una cerda ("a pig" )
Un león/una leona ("a lion" )
Un oso/una osa ("a bear" )
Different words
Un caballo ("a horse" ) / una yegua ("a mare" )
Un gallo ("a rooster" ) / una gallina ("a hen" )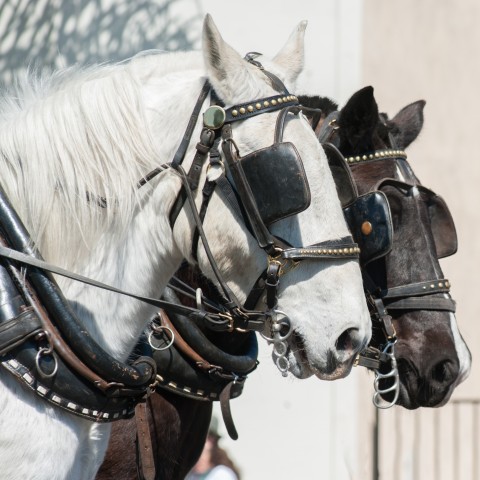 When talking about an animal that might have different word endings depending on its gender, we normally use the masculine form first if we don't know the actual gender of the animal.
For a few more examples of animals in Spanish, take a look at this vocabulary list of animal names.
5. How SpanishPod101.com Can Help You Learn More Spanish
We know that learning gender in Spanish isn't easy, but it's very important. You must keep in mind that it's all about getting used to the genders; once you do, you won't even have to think about them. They'll just come to you. So give it a chance and you'll see it's not that difficult!
At SpanishPod101.com, you'll find everything you need to learn Spanish. In this article, we mostly talked about nouns, but we've also mentioned articles and adjectives, so this could be a good time to read about adverbs too. You might be interested in learning how to get around in Spanish, or maybe you would like to improve your pronunciation.
Did we talk about anything in this article that you're still uncertain about? Or do you feel much more confident with Spanish noun genders? Let us know in the comments; we look forward to hearing from you!