In a sentence, prepositions are the glue that connects pronouns, nouns, and other words to convey the most accurate meaning and reveal the relationship between them. Spanish prepositions are no different than prepositions in other languages.
If you asked any educated Spaniard about Spanish prepositions, they would tell you that they still remember the list of prepositions in alphabetical order they had to learn in school. This list has changed slightly over the years. A couple of them have been deleted, and a few more have been added.
The current official list is: a, ante, bajo, cabe, con, contra, de, desde, durante, en, entre, hacia, hasta, mediante, para, por, según, sin, so, sobre, tras, versus, vía.
Some of us learned a similar list, but durante and mediante were at the end because they were the newest additions. Now there are even more, though there are some prepositions in the list that aren't used anymore—if you asked a Spanish speaker, they might not even know what they mean.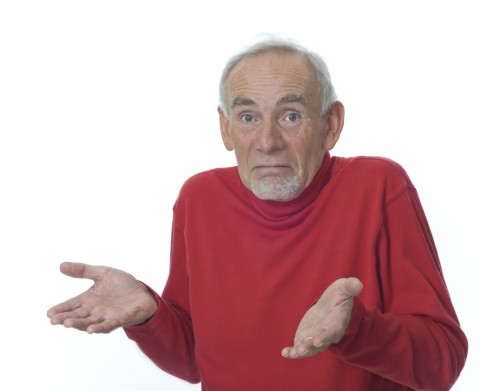 This is not the way we're going to learn in this Spanish prepositions guide today. There's no point in just learning a long list of prepositions in alphabetical order, so we're going to list the most common Spanish prepositions with examples, and explain how you can use each of them. We're also going to organize them in a way that will actually help you learn them and understand their functions.
With SpanishPod101, understanding Spanish prepositions is simple!
Table of Contents
1. What is a Preposition?
Prepositions are words that can go in front of a noun phrase, such as a noun (that might also carry an article or an adjective with it) or a pronoun.
Prepositions can have different functions. For example, Spanish prepositions for location help express where something happens, while Spanish prepositions of time mark when that thing happens.
The best thing about Spanish prepositions—something you'll most likely appreciate—is that in Spanish, there's no possible confusion with certain prepositions such as "in," "on," and "at" in English. Instead, if we're in/at/on a place, we only use en. We do have a preposition that translates to "on," but it's only used when something is on top of something else.
2. 23 Most Common Prepositions
We're going to start with a list of the twenty-three most common prepositions in Spanish. We've omitted a few that aren't used or that you'll never need, but we have included compound prepositions—also known as Spanish prepositional phrases—that are often not considered prepositions. You might not have found these words in a different list even though they're used very often. We'll provide an example for each different use a given preposition has.
Here's our list of Spanish prepositions and when to use them:
1- A
Example: Después del trabajo me voy a la playa.
Translation: "After work, I'm going to the beach."
Example: Te veo a las dos en punto.
Translation: "I'll see you at two o'clock."
Indirect object ("to"/"for" )
Example: Le he hecho una tarta a mi abuela.
Translation: "I have made a cake for my grandma."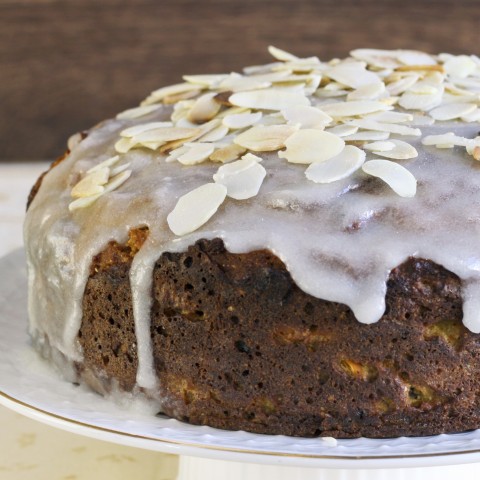 2- Bajo
Example: Los peces viven bajo el mar.
Translation: "Fish live under the sea."
3- Con
Example: Estoy cenando con Carlos.
Translation: "I'm eating dinner with Carlos."
4- Contra
Example: No tengo nada contra tu mujer.
Translation: "I have nothing against your wife."
5- De
Relation ("of"/possessive "'s" )
Example: Esta chaqueta es de Sara.
Translation: "This jacket is Sara's."
Example: Soy de Barcelona.
Translation: "I'm from Barcelona.
6- Delante de
Location ("in front of" )
Example: Estoy delante de tu casa.
Translation: "I'm in front of your house."
7- Desde
Example: Conozco a Pablo desde que teníamos cuatro años.
Translation: "I've known Pablo since we were four years old."
Example: Ayer corrimos desde el parque hasta la playa.
Translation: "Yesterday we ran from the park to the beach."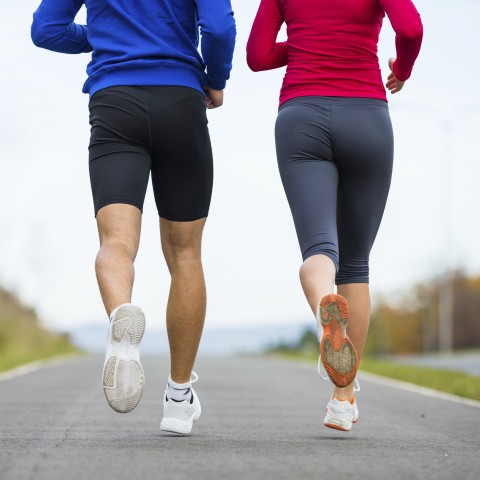 8- Detrás de
Example: ¡Vigila! ¡Detrás de ti!
Translation: "Watch out! Behind you!"
9- Durante
Example: No te puedes levantar durante la ceremonia.
Translation: "You can't stand up during the ceremony."
10- En
Location ("in"/"at"/"on" )
Example: Estoy en casa.
Translation: "I'm at home."
11- Encima de
Example: Hay un lápiz roto encima de la libreta.
Translation: "There is a broken pencil on top of the notebook."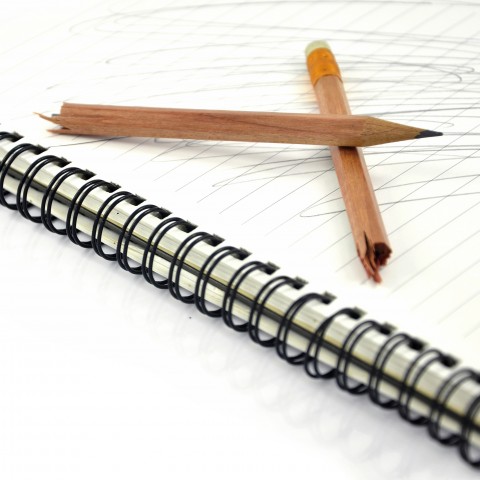 12- Enfrente de
Location ("in front of" )
Example: Van a abrir una biblioteca enfrente de tu casa.
Translation: "They're opening a library in front of your house."
13- Entre
Example: Mi casa está entre dos árboles.
Translation: "My house is between two trees."
Example: Cenamos entre las ocho y las nueve.
Translation: "We eat dinner between eight and nine."
Example: Entre otras cosas, me gusta leer.
Translation: "Among other things, I like reading."
14- Hacia
Example: Voy hacia el mercado.
Translation: "I'm heading toward the market."
Example: Nos vemos hacia las dos.
Translation: "I'll see you around two."
15- Hasta
Example: Mi hermano vivió con nosotros hasta que se casó.
Translation: "My brother lived with us until he got married."
Example: ¿Nadamos hasta el final de la piscina?
Translation: "Should we swim until the end of the swimming pool?"
16- Para
Example: Esta tarta es para el cumpleaños de mi madre.
Translation: "This cake is for my mom's birthday."
Example: Estoy estudiando para ser arquitecto.
Translation: "I am studying to be an architect."
17- Por
Example: Lo hice por ti.
Translation: "I did it for you."
Example: Escrito por Ana María Matute.
Translation: "Written by Ana María Matute."
18- Según
Relation ("according to" )
Example: Según nos ha dicho Juana, no te encontrabas bien.
Translation: "According to what Juana told us, you weren't feeling well."
19- Sin
Example: No sé qué haría sin ti.
Translation: "I don't know what I would do without you."
20- Sobre
Example: Siempre dejamos las llaves sobre la mesa.
Translation: "We always leave the keys on the table."
Example: ¿Te puedo hacer una pregunta sobre Carla?
Translation: "Can I ask you something about Carla?"
21- Tras
Example: No fue la misma tras la muerte de su marido.
Translation: "She wasn't the same after her husband's death."
Example: Escóndete tras la puerta.
Translation: "Hide behind the door."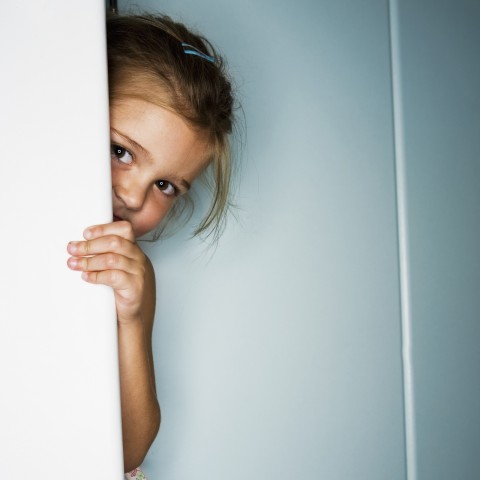 22- Versus
Example: ¿Vas a ver el partido del Barça versus el Real Madrid?
Translation: "Are you going to watch the Barça versus Real Madrid match?"
23- Vía
Example: Te contactaré vía correo electrónico o teléfono.
Translation: "I will contact you through email or phone."
3. So… When Do We Use Them?
To sum it up, we've decided to organize the previous list in a few very basic groups. Keep in mind that some prepositions might be included in more than one list. And don't worry, we'll remind you of their meanings.
Here's a rundown of Spanish prepositions usage based on category:
1- Prepositions of Location
First of all, here's the group that has the most prepositions. These are the Spanish prepositions of location:
Bajo ("under" )
De ("from" )
Delante de ("in front of" )
Desde ("from" )
Detrás de ("behind" )
En ("in"/"at"/"on" )
Encima de ("on top of" )
Enfrente de ("in front of" )
Entre ("between" )
Hacia ("toward" )
Hasta ("until" )
Sobre ("on" )
Tras ("behind" )
2- Prepositions of Relation
This second group of prepositions isn't as crowded as the last one, but the words still have very varied meanings:
Con ("with" )
Contra ("against" )
De ("of"/possessive "'s" )
Entre ("among" )
Para ("for" )
Por ("for" or "by" )
Según ("according to" )
Sin ("without" )
Sobre ("about" )
Versus ("versus" )
Vía ("through" )
3- Prepositions of Time
The third group of prepositions, the ones that refer to time, is another very important one:
A ("at" )
Desde ("since" )
Durante ("during" )
Entre ("between" )
Hacia ("around" )
Hasta ("until" )
Tras ("after" )
4- Other Prepositions
This last group is only formed, in our opinion, by the next two prepositions. It's true we could have made them fit into the other groups, but we didn't think they were completely appropriate there.
For example, one of the meanings of the preposition a is "motion," which is related to location, but isn't quite the same. The other meaning of a that's included here (as well as the preposition para) could have been included in the group of prepositions of relation, but once again, we decided they were a bit different.
A ("to" or "for" )
Para ("to" )
4. Change of Forms
Something else you should know is that there are a couple of prepositions that, when followed by a definite article, join the article and become only one word. These are de + el (del) and a + el (al). Contracting these words isn't optional, so you must remember them!
Here are a couple of examples:
Este es el coche del padre de María. → "This is María's father's car."
Mamá, ¡me voy al lago! → "Mom, I'm going to the lake!"
In some regions of Spain, it's also common to pronounce para + el together, as in pal. However, this contraction is very informal, so we don't suggest you use it unless you're talking to your close friends, or to people from one of these regions.
5. How SpanishPod101.com Can Help You Learn More Spanish
Alright, we know prepositions aren't the funnest thing to learn in a language, but we're actually quite sure that Spanish prepositions are way easier than English ones.
However, if you thought this wasn't enough, or if you still need some Spanish prepositions help, there's much more you can learn at SpanishPod101.com! You'll find articles of all sorts on our blog, from basic articles such as the classic How to Say "Hello" in Spanish to vocabulary on the Tomatina festivities! You don't know what they are? Make sure you check out our article! And stay tuned for more articles in the future, designed to help you master the Spanish language with ease.
Before you go, let us know in the comments how you feel about Spanish prepositions now, and if there's anything you're still uncertain about. We look forward to hearing from you!