A recent study has indicated that Spanish speaking countries are rising in popularity as study abroad destinations for international students. From Spain to Mexico to Costa Rica if you're looking to study abroad, Spanish speaking countries are proving to be the ultimate destinations.
Second only to Mandarin Chinese, Spanish has one of the largest numbers of native speakers in the world. Native Spanish speakers span countries and continents, and learning Spanish will give you linguistic access to a huge portion of the world's population, as well as a window into a diverse medley of cultures across the Americas and Europe.
As globalization continues to bring the world closer together, it's clear that students are recognizing the importance of learning new languages by studying abroad. In a recent survey from educations.com, of the 33,000 students surveyed a whopping 31% revealed that language learning was a top priority when they considered their destination options for studying abroad. Of those most concerned with language learning, nearly one-fifth were going abroad specifically to learn a new language.
Being so widespread, learning Spanish by studying in a Spanish-speaking country is an effective way not only to gain invaluable cultural understanding of your destination country, but also to make your resume stand out for potential future employers. A study by Korn/Ferry indicated that 79% of North American recruiters listed Spanish as the most-valued additional language by employers. Furthermore, Spanish is considered one of the six best languages for the workplace as we settle into the new decade.
Given the ubiquity of Spanish as a global language, how is it impacting where students are choosing to study abroad? The proof is in the pudding, as Spanish-speaking countries ranked in both the list of the 2019 Top 10 Study Abroad Destinations in Europe, and around the world! Spain alone was ranked as #1 in Europe and #2 in the world ,while Mexico and Costa Rica were ranked as #5 and #6 respectively on the list of 2019 Top 10 Global Study Abroad Destinations.
With such impressive rankings across the board, we decided to explore the common denominator behind these study abroad destinations – the Spanish language – and find out why students from around the world are seeing the value of learning a new language through studying abroad, and the particular value of choosing to learn Spanish.
But Why Spanish?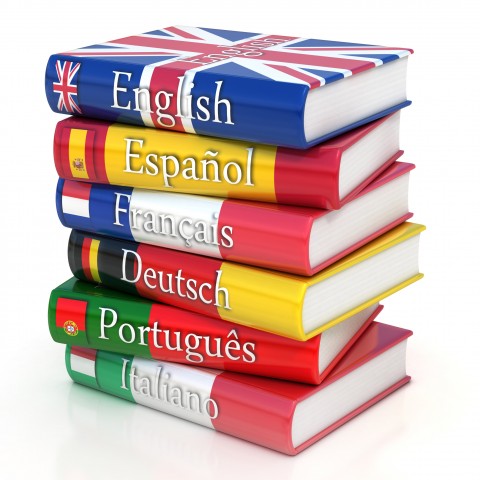 English forms a part of many students' everyday life, from popular culture, interacting with tourists, or you may even be from an English-speaking country! No matter the circumstances, it's hard to deny the linguistic monolith that English has become.
Despite the undeniable presence of English around the world, other languages like Spanish have actually been growing both in terms of native speakers and second-language learners. To understand the popularity of learning Spanish through studying abroad, however, we should take a closer look at the language itself.
A member of the romance language family, Spanish is a close cousin to Italian, Portuguese, French, and Romanian. That's not to say that all these languages are mutually intelligible, but they all have roots in Vulgar Latin and share some common characteristics both in terms of vocabulary and grammatical structure. With these close connections, if you already have some basic competency in a romance language the structure of Spanish will feel a lot more familiar.
On the flipside, once you have a romance language like Spanish in your back pocket you'll have a significant advantage if you decide to learn another language in the same family. Furthermore, Spanish is one of the easiest languages for individuals already proficient in English to pick up. It's not hard to see why studying abroad in a Spanish speaking country is one of the best ways to get on the road to fluency.
An important thing to remember, however, is that given the numerous benefits of learning a new language, there's no time like the present to start your language learning journey! Spanish's linguistic ubiquity means that there are a massive variety of language-learning resources to take advantage of before you set off on your study abroad adventure. By at least beginning to learn Spanish before heading to Spain, Mexico, Costa Rica or any of the other Spanish-speaking study abroad destinations, you'll be well-equipped to ease into life as an international student from the moment you land. By being able to make yourself understood, communicate with locals, and have an immediate relative understanding of the culture, the transition to study abroad life will be significantly smoother.
Now that we have a better understanding of why Spanish is such a popular language to learn by studying abroad, let's explore the top-ranked destinations for learning Spanish abroad.
Study Abroad in Spain
Ranked number one amongst the Top 10 Study Abroad Destinations in Europe and ranked second in the world, low cost-of-living, mild climate, top rated education and Mediterranean culture all combine to make Spain an irresistible study abroad destination. Learning Spanish by studying abroad in Spain will give you access to some of Southern Europe's most exciting cities, world-renowned cuisine and thriving nightlife. Ranked first in Europe for adventure and third for culture, studying abroad in Spain is an immersive experience you'll be unlikely to forget. Like with any language, the variety of Spanish spoken in Spain differs significantly from the Spanish you'll find spoken across the Americas, but adjusting to the difference in dialects is as simple as gaining exposure, and putting your skills and knowledge into practice.
Study Abroad In Mexico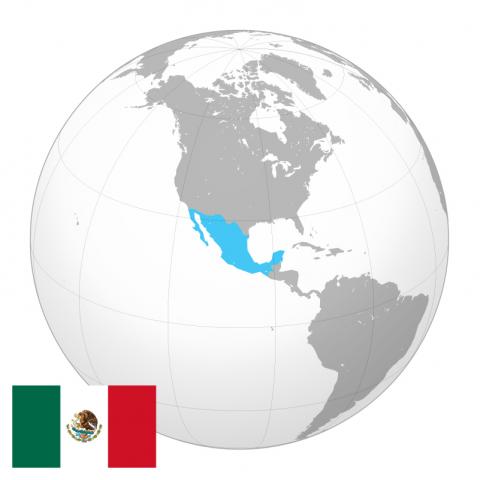 Mexico's impressive fifth-best worldwide study abroad destination shouldn't be outflanked by its number one ranking for making friends, and number three ranking for adventure. Learning Spanish by studying in Mexico is sure to be a sociable adventure! With a rich Mayan and Aztec history, temperate climate and whopping 35 UNESCO world heritage sites, anything and everything is up for exploration in Mexico. The variety of Spanish spoken in Mexico is largely defined on a regional level, and outside the classroom you should expect to get comfortable with a significant amount of slang specific to Mexico. Language is a window into local culture, and getting a hang of Mexican Spanish is a natural progression towards understanding Mexican culture.
Study Abroad In Costa Rica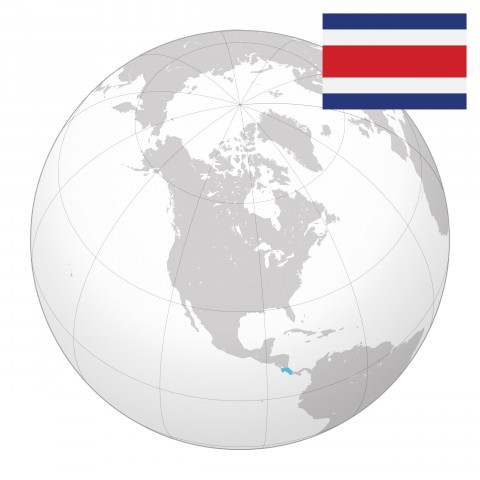 Taking a strong #6 spot amongst the world's best study abroad destinations, Costa Rica is an oft unexplored study abroad option for international students hoping to learn Spanish. A small country in the heart of Central America, Costa Rica also ranks number one in the world on the Happy Planet Index, which measures life expectancy, well-being, ecological footprint, and inequality. Choosing Costa Rica to study abroad will offer you the once in a lifetime opportunity to experience pura vida first-hand, the incredible Costa Rican Jungle, and staggering biodiversity considering Costa Rica's small geographic area. Like all varieties of Spanish, Tiquismos (Costa Rican Spanish) has a multitude of particularities, like it's use of vos and usted as opposed to tú.