During La Tomatina, Spain's citizens throw tomatoes at each other. This Tomato Fight in Spain takes place every year, and has a rather fascinating origin story. In this article, you'll learn several La Tomatina facts to increase your cultural knowledge. And maybe you can convince your country to start a tomato-throwing festival… 😉
At SpanishPod101.com, we hope to make this learning journey both fun and informative. So let's get started!
1. What is La Tomatina?
As for the La Tomatina history, the Tomatina Festival began in 1945, when a parade for another festivity called the "Feast of Giants and Big-Heads," refused to allow certain young people to take part in it. This led to a fight between the young people and the parade directors. At some point, one of the young people fell down, and the others took advantage of a vegetable stand nearby; they all began hurling tomatoes at each other, until police finally came to end the dispute. Those involved had to pay for the damage.
Today, this momentous and rather ridiculous event is commemorated as the La Tomatina Festival.
2. When is La Tomatina Festival?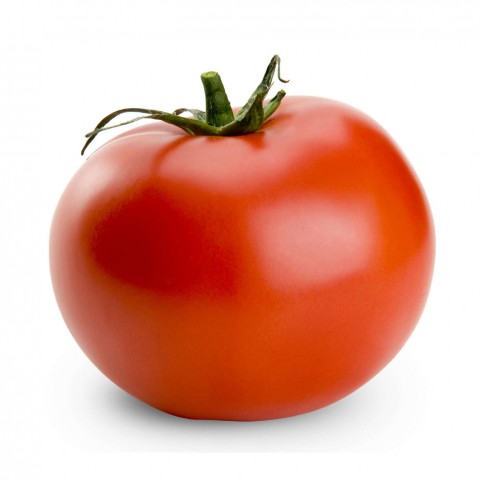 The date of La Tomatina varies each year, as it takes place on the last Wednesday in August. For your convenience, here's a list of this holiday's date for the next ten years.
2019: August 28
2020: August 26
2021: August 25
2022: August 31
2023: August 30
2024: August 28
2025: August 27
2026: August 26
2027: August 25
2028: August 30
3. La Tomatina Traditions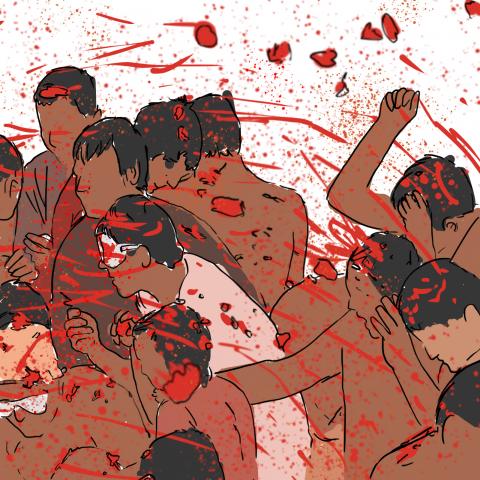 The celebration begins the night before. Paellas are prepared in the square and everybody drinks wine. Early the next morning, all retailers with stores in the Plaza are busy protecting their doors and windows.
At ten o'clock in the morning, the "soap stick" occurs. It involves climbing a slippery pole, which has been greased, to reach a ham that's been put up on top. The start signal is given when someone takes down one of the hams. At this time, trucks fill the plaza with tomatoes. From here, the fight ends at a specified time.
Certain rules have been established by the Town Hall to prevent any altercations. Most importantly, only tomatoes can be thrown. Another rule is that you cannot rip the shirts off of the other participants. They also ask that tomatoes be crushed, so that they don't cause any damage when thrown. It's also important to be careful and keep away from the trucks carrying tomatoes toward the square.
One should bear in mind that when the second shot is heard, everyone should stop throwing tomatoes. Also, for safety reasons, it's recommended to wear glasses and gloves.
4. The Tomatoes
Do you know where the tomatoes that are used in La Tomatina come from?
The tomatoes come from Xilxes Castellón. These cost far less money and are grown in fact specifically for these celebrations, since they are not good enough to eat.
5. Useful Vocabulary for La Tomatina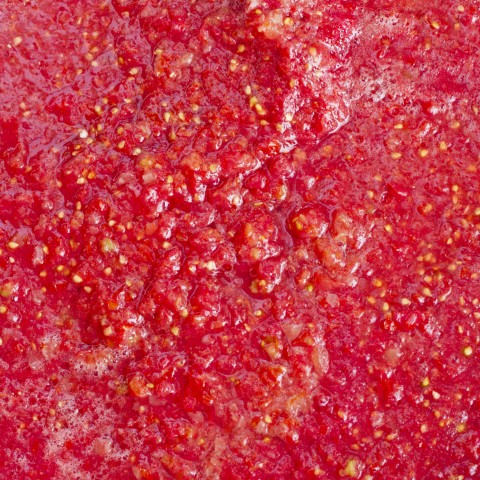 Here's some vocabulary you should know for Tomatina in Spain!
Camión — "Truck"
Rojo — "Red"
Tomate — "Tomato"
Gigante — "Giant"
Gente — "People"
La tomatina — "Tomatina"
Lucha de tomate — "Tomato fight"
Palo jabón — "Greasy pole"
Buñol — "Buñol"
Cabezudo — "Big head puppet"
To hear each of these vocabulary words pronounced, check out our Tomatina vocabulary list!
How SpanishPod101 Can Help You Master Spanish
What do you think of La Tomatina? A unique and wildly entertaining holiday, no? Let us know your thoughts in the comments!
To continue learning about Spanish culture and the language, explore SpanishPod101.com! We provide an array of fun and effective learning tools for every learner:
Insightful blog posts on an array of cultural and language-related topics
Free vocabulary lists covering a range of topics and themes
Podcasts to improve your listening and pronunciation skills
Mobile apps to learn Spanish anywhere, on your own time
Much, much more!
If you prefer a one-on-one learning approach, or want to give it a try, be sure to upgrade to Premium Plus. Doing so will give you access to your own personal teacher and a personalized learning plan based on your needs and goals.
Whatever your reason for learning Spanish, know that your hard work and determination will pay off. You'll be speaking, writing, and reading Spanish like a native before you know it! And SpanishPod101.com will be here with you on each step of your journey to language mastery.