Corpus Christi is one of the most significant holidays in Spanish culture for Christians. In fact, there's a popular saying: "There are three Thursdays during the year that shine brighter than the Sun—Holy Thursday, Corpus Christi, and the Ascension Day."
By learning about Corpus Christi traditions and its links to the Eucharist and The Last Supper, you're gaining insight into a good chunk of Spanish culture. The Corpus Christi holiday is just one example of the strong religious nature of the country and its people, leaving room for you to continue delving into the unique facets that Spanish holidays host.
At SpanishPod101.com, we hope to make this learning adventure both fun and informative!
1. What is Corpus Christi?
On Corpus Christi, Spain celebrates the transformation of the bread and wine into the Body of the Lord. It was the religious Santa Juliana of Liège, who proposed this Festival at the beginning of the thirteenth century because of her devotion to this sacrament.
Thus, it was celebrated for the first time in 1246 in the Diocese of Liège, Belgium. Pope Nicolás V, in the celebration of the year 1447, managed to consolidate it when he came out with the sacred host in the procession through the streets of Rome.
2. Corpus Christi Date by Year
The date of the Corpus Christi holiday (Spain) varies each year, as it takes place sixty days after Easter. For your convenience, we've put together a list of this holiday's date for the next ten years.
2019: June 20
2020: June 11
2021: June 3
2022: June 16
2023: June 8
2024: May 30
2025: June 19
2026: June 4
2027: May 27
2028: June 15
3. Reading Practice: Corpus Christi Celebrations in Spain
How is Corpus Christi celebrated in Spain? Read the Iberian Spanish text below learn about the Corpus Christi festival (Spain), and other Corpus Christi celebrations. You can find the English text directly below it.
—
El Corpus Christi es la mayor fiesta de Toledo. Las calles de la ciudad, que han sido especialmente decoradas, son recorridas por un desfile. Sobresalen la Custodia, una valiosa obra de orfebrería de 1515 realizada en oro y plata, y el cortejo, compuesto por las distintas hermandades. Al desfile le acompaña además un olor especial, porque antes se habrá cubrido el suelo con hierbas aromáticas. Son también típicos un conjunto de gigantes que representan a los continentes y la monstruosa Tarasca. Es una figura mecánica de un gran dragón que asusta a los niños echándoles agua.
La localidad de Puenteareas, en Pontevedra, celebra en el fin de semana siguiente al jueves de Corpus Christi sus fiestas más conocidas. En la noche del sábado al domingo, los vecinos de la localidad crean alfombras florales con motivos religiosos relacionados con el día de Corpus Christi y adornados con motivos geométricos. Se utiliza para esto distintos tipos de flores y materiales. Estos habrán sido preparados por los vecinos durante los días anteriores. Las alfombras permanecen intactas hasta la procesión del día siguiente, en la que se recorren todas las calles decoradas.
—
Corpus Christi is the biggest festival in Toledo. The streets of the city, which have been specially decorated, are traversed by a parade. Highlights include la Custodia, a valuable work of jewelry from 1515 made of gold and silver, and the procession, composed of the different brotherhoods. The parade is accompanied by a special fragrance, because the ground is covered by aromatic herbs ahead of time. A set of Giants representing the continents and the monstrous Tarascan are also typical of this festival. The latter is a mechanical figure of a great dragon that scares children by spraying them with water.
The town of Puenteareas, in Pontevedra, celebrates its best-known festivals during the weekend following Corpus Christi. On the Saturday night, the residents of the town create floral carpets with religious motifs related to the day of Corpus Christi and decorated with geometric motifs. Different types of flowers and materials are used for this purpose. These have been prepared by residents during the previous days. Carpets remain intact until the next day's procession, in which all the decorated streets are paraded through.
4. La Tarasca: What's in Season?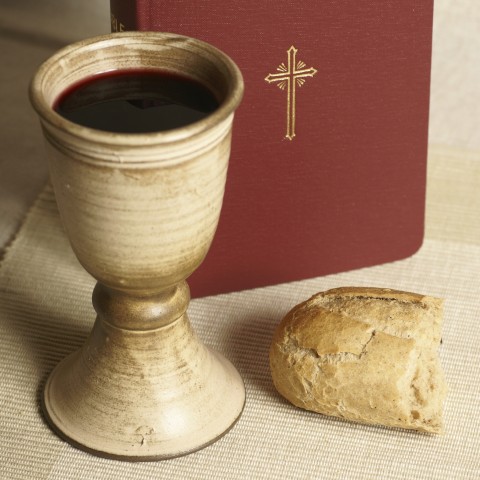 Do you know what's shown during the procession of the Corpus in Granada?
It's La Tarasca, a mannequin that supposedly wears the clothing that will be in fashion that season. It parades through the city mounted on a fierce dragon. The costume that it's wearing is kept secret until it comes out.
5. Useful Vocabulary for Corpus Christi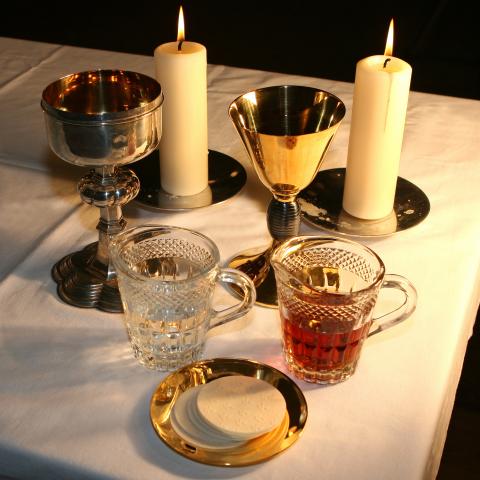 Here's the most important vocabulary you should know for Corpus Christi in Spain!
Sangre — "Blood"
Cristo — "Christ"
La Última Cena — "Last Supper"
Celebrar en honor a — "Celebrate in honor of"
Devoción — "Devotion"
Santísimo Sacramento — "Holy Sacrament"
Eucaristía — "Eucharist"
Solemnidad — "Solemnity"
Peregrinación — "Pilgrimage"
Litúrgico — "Liturgical"
Corpus Christi — "Corpus Christi"
To hear each vocabulary word pronounced, check out our Corpus Christi vocabulary list. Here, each word is accompanied by an audio file of its pronunciation.
Conclusion
What do you think about Spain's variety of Corpus Christi celebrations? Does your country observe Corpus Christi too, and if so, are celebrations similar or very different? Let us know in the comments! We look forward to hearing from you.
To learn more about the culture in Spain and the Spanish language, visit us at SpanishPod101.com! We provide practical learning tools for every learner to ensure that anyone can master Spanish, including insightful blog posts like this one and free Spanish vocabulary lists on various topics. We also offer a community forum where you can chat with fellow Spanish learners, and by upgrading to Premium Plus, you can begin learning Spanish one-on-one with your own teacher through our MyTeacher program!
Regardless of your reason for learning Spanish, know that with enough determination and an open mind, you can start speaking like a native before you know it!