¡Feliz Dia de la Madre!
Mother's Day, or Dia de la Madre, is a deeply significant holiday in Spain. Take, for instance, the following information:
A study was done in 2012 about the role of European mothers. The psychologist responsible for the Spanish case said that "the Spanish mother has become the administrator of the household and is the fundamental pillar of the family structure."
A surprising fact was learning that they dedicate only thirty-nine minutes to themselves, versus fifty minutes for the rest of European mothers. The study also showed that fifty-three percent consider the hug to be the best demonstration of gratitude, even ahead of helping with the household chores.
What better day than this celebration for Spanish mothers to be able to receive from their family, and from society, the recognition they deserve. And in Mother's Day, Spain does just this.
At SpanishPod101.com, we hope to make learning about Mother's Day both fun and insightful. From Spanish Mother's Day gifts to Mother's Day flowers, Spain celebrates similarly to the rest of the world, but with its own flair. Let's learn more about the significance of the mother in Spanish society and her special day!
1. What is Mother's Day in Spain?
It's said that this festival's origin is from the tribute that was made to the mother of Zeus, Hades, and Poseidon in Greek mythology, Rea. The Romans adopted it, but the Catholics were the first to call it Mother's Day in honor of the Virgin Mary.
In seventeenth-century England, they celebrated the Sunday of Mothers. Children attended mass and then gave some presents to their mothers. The English colonists tried to keep the celebration alive in the United States, but it was eventually abandoned.
It was in 1914 when it was established as an official celebration following a campaign organized by Anna Marie Jarvis.
Around the world, Mother's Day is a day to celebrate one's mother and other motherly figures in their life. This is often done through gift-giving or doing nice things for them.
2. When is Mother's Day in Spain?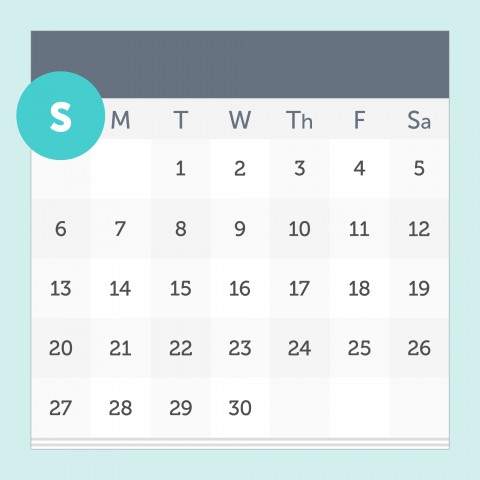 The date of Mother's Day varies from year to year, though it always falls on the first Sunday of May. For your convenience, here's a list of this holiday's date for the next ten years.
2019: May 5
2020: May 3
2021: May 2
2022: May 1
2023: May 7
2024: May 5
2025: May 4
2026: May 3
2027: May 2
2028: May 7
3. Reading Practice: How is Dia de la Madre Celebrated?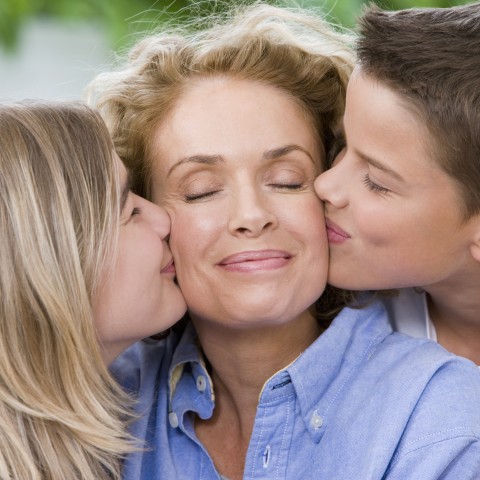 How is Mother's Day celebrated in Spain? Read the Spanish text below to find out, and find the English translation directly below it.
—
Lo cierto es que las costumbres de este día en España no son muy diferentes a las del resto del mundo. Las flores, sobre todo claveles o rosas, los bombones y las manualidades que los niños preparan en clase, las encontramos en cualquier país. Grandes comidas familiares y regalos también forman parte de la tradición. No son pocos los que creen, por este motivo, que detrás de esta fiesta hay grandes intereses comerciales.
Como en el resto de países existen ciertos regalos que es bastante típico hacerles a las madres. No es de extrañar que ante la aparente falta de originalidad hayan surgido últimamente multitud de sitios web españoles que al acercarse estas fechas proponen originales ideas para regalar.
—
The truth is that the customs of this day in Spain are not very different from those in the rest of the world. Flowers, especially carnations or roses, chocolates, and crafts that children prepare in class, are found in every country. Large family meals and gifts are also part of the tradition. For this reason, there are many who believe that there are great commercial interests behind this celebration.
As in other countries, there are certain gifts that are commonly given to mothers. It is no wonder that with the apparent lack of originality, numerous websites have appeared in Spain that suggest original ideas for gifts as this date approaches.
4. Additional Information: Original Date of Spanish Mother's Day
Do you know when this day was previously celebrated in Spain?
Initially, it was celebrated on December 8, the day of the Immaculate Conception and the date that is observed worldwide by the Catholic Church. However, over time the date was changed to the first Sunday in May. This was also done in Hungary, Lithuania, Portugal, South Africa, and Romania.
5. Must-know Vocab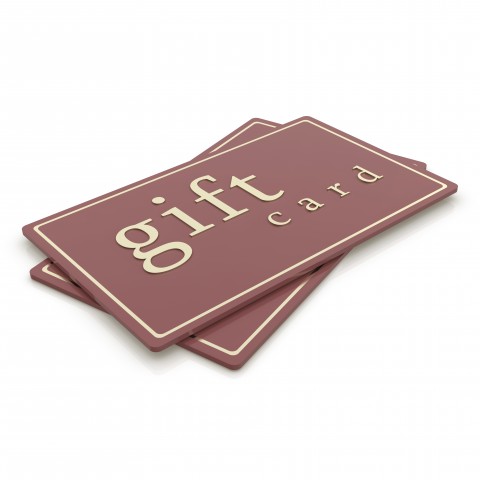 Here's some vocabulary you should know for Mother's Day in Spain!
Cena — "Dinner"
Domingo — "Sunday"
Hijo — "Son"
Hija — "Daughter"
Rosa — "Rose"
Regalo — "Present"
Madre — "Mother"
Chocolate — "Chocolate"
Amar — "Love"
Celebrar — "Celebrate"
Desayuno en la cama — "Breakfast in bed"
Felicitación — "Greeting card"
Cheque regalo — "Gift certificate"
To hear each vocabulary word pronounced, check out our Mother's Day in Spain vocabulary list, where you'll find each word accompanied by an audio file of its pronunciation.
Conclusion
What are your thoughts on Spanish Mother's Day? Does your country have similar celebrations and traditions, or very different ones? Let us know in the comments!
To learn more about Spanish culture and the language, visit us at SpanishPod101.com. There's something here for every learner, from insightful blog posts to an array of vocabulary lists, and an online community to discuss lessons with fellow Spanish learners! If you haven't yet, you can also check out our MyTeacher program, which gives you the opportunity to learn Spanish one-on-one with your own personal teacher.
Learning a new language and becoming knowledgeable in its country's culture is a huge feat and one that you won't regret. Your hard work will pay off, and before you know it, you'll be speaking Spanish like a native! SpanishPod101.com will be here to support you on your way there!
Until next time, Feliz Día de la Madre ("Happy Mother's Day" in Spanish)!