Let's talk about a day full of excitement, wishes, and traditions for Mexican people, Nochevieja ("New Year's Eve"). December 31st is a big deal in Mexico, and people like to get together with family and friends to celebrate the year-end. Fireworks, grapes, sparkling wine, hugs and music are how Mexicans celebrate New Year's Eve.
Before midnight, Mexicans like to have a big dinner, similar to Christmas, with the whole family. The most traditional dish is Bacalao, dried salted coldfish, cooked with tomatoes and olives. In Mexico, no New Year's Eve dinner is complete without it!
After dinner, people wait for the countdown to midnight to wish everyone a ¡Feliz Año Nuevo! ("Happy New Year"), toast with champagne and eat 12 grapes in 12 seconds. Why 12 grapes you wonder? Mexicans have several customs and traditions that are thought to bring good fortune in the New Year. Let's take a look at a few of the most popular traditions and their meaning:
1. 12 grapes, 12 wishes
Perhaps the most popular New Year's Eve tradition is to eat 12 grapes in 12 seconds. The grapes represent the 12 months of the year. It's said that if you manage to eat all the grapes in 60 seconds your 12 wishes will come true and you will have good luck throughout the upcoming year. Other people concentrate on their 12 New Year's resolutions, because it's said that if you think about your goals while eating the grapes you will succeed in accomplishing all of them. Be careful not to choke!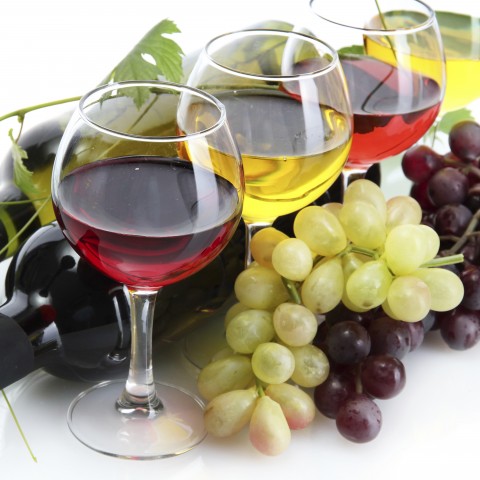 2. Put a ring on it!
Another way to ensure prosperity for the upcoming year is to toast with champagne. For a bit of added luck, Mexicans drop a golden ring into the glass, this will bring good fortune in love and with money. There is a trick though. You are not allowed to take the ring out until after you have finished the champagne and have hugged everyone in the room, otherwise the ritual won't work. Don't forget to wish everyone a ¡Feliz Año Nuevo! once you hug them!
3. Red Underwear for Love, Yellow for Money
Love or Money? In Mexico you will have to plan your outfit accordingly for New Year's Eve. Mexicans believe that wearing red underwear will bring good fortune in love, a good and passionate year for those who are married, and a new love for those who are single. Wearing yellow underwear will bring happiness, good luck with money, and possibly a promotion at work. Don't own any red or yellow underwear? Not to worry, in Mexico, during the weeks before New Year's Day, retailers pack their stores with these garments so that anyone can get a pair!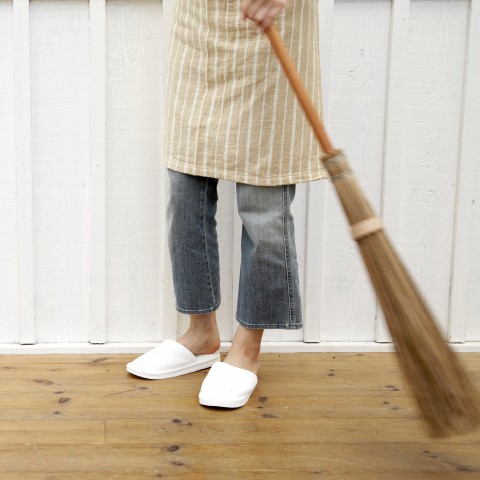 4. Take your broom and sweep!
Want to start clean this New Year? Open the door, run for your broom, and start cleaning your house! This is another classic way to ensure good fortune in the upcoming year. The idea is, you sweep out the negative energy and bad vibes that last year brought, and make way for the good things the New Year will bring.
5. Get ready and pack your bags!
Hoping to travel in the New Year? Do as the Mexicans do in New Year's Day, grab a suitcase, put few clothes inside and go wandering around the block. If you can't really leave your place, place your suitcase in the middle of the room and walk around it several times. These rituals are said to bring good travels.
6. Good luck with money
Another Mexican New Year's Eve tradition is to sweep coins for prosperity. Drop 12 coins outside your doorstep, grab your broom and sweep the coins into the house. Mexicans believe that doing this will bring them economic growth and and financial success.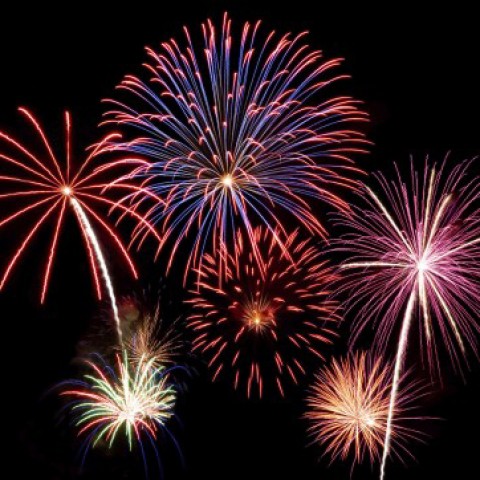 7. Fireworks
During New Year's Eve, the beaches of Mexico are lit up with spectacular fireworks. Those who do not live by the beach head into the town square to enjoy fireworks, music and entertainment. For Mexicans, watching or lighting fireworks during New Year's Eve scares away evil spirits.
8. New Year's Resolutions
Like most cultures in the world, Mexicans also consider the start of a new year to be a great opportunity to make changes or plans. The most common resolutions among Mexicans are losing weight, travelling, getting a better job, and saving money.
9. New Year's Songs
Music is a very important part of Mexican culture and during New Year's Eve, no party is complete without the traditional songs "Faltan 5 pa' las Doce" and "El Año Viejo". If you ever spend New Year's Eve down in Mexico you will hear these songs, it doesn't matter if you are at the bar, the club, the hotel or at home. These two songs are a staple and every Mexican knows them!
In Mexico, people will spend the first hours of New Year's Day laughing, drinking and dancing salsa. It is common among young people to go out partying after New Year's dinner, as nightclubs and bars remain open all night. January 1st is a national holiday and only a couple of stores will open. On this day, the streets are peaceful and quiet as most of the people will be home recovering from the night before.
You are now ready to celebrate New Year's Eve the Mexican way. Would you like to celebrate New Year's Eve in Mexico? How do you celebrate the New Year in your country? Let us know!
Happy New Year!
¡Feliz Año Nuevo!
P.S. Click here to learn about New Year's Day in Spain!
P.P.S. Don't forget to sign up for a Free Lifetime Account on SpanishPod101.com to access tons of FREE lessons and features to become fluent in Spanish! At SpanishPod101, you can get more than hundreds of HD audio lessons and podcasts for every skill level that you can download and use to learn Spanish!