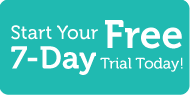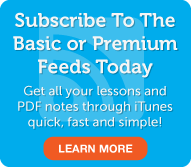 Spanish Word of the Day
5 Most Recent Forum Posts
Dictionary Search
Social Networking
Learn Spanish with SpanishPod101.com! In the city in Spain where you live, spending time downtown in the evenings is like witnessing a Spanish fashion show. All the most beautiful Spanish women, decked out in designer Spanish clothing, look like models, and they meet up with the most handsome Spanish gentlemen for drinks. You love spending time in such a fashionable part of Spain, but it certainly makes you feel like a dud!
In this lesson, you will keep learning the uses of the demonstrative adjectives in Spanish. Our Spanish conversation takes place at an apartment and is between two university students. Because the speakers are a young couple, they speak very casual Spanish. You will also learn about the famous Spanish chef Ferran Adrià and his restaurant. Visit us at SpanishPod101.com, where you will find many more fantastic Spanish lessons and learning resources! Leave us a message while you are there!
Premium Members

Dialog
|
Play
|
Popup
Review
|
Play
|
Popup
Premium Learning Center
Premium Lesson Checklist
Basic Members

Audio
|
Play
|
Popup
Lesson Notes
Basic Lesson Checklist
This entry was posted on Tuesday, August 21st, 2012 at 6:30 pm and is filed under Absolute Beginner Season 2 . You can follow any responses to this entry through the RSS 2.0 feed. You can leave a response, or trackback from your own site.
6 Responses to "Absolute Beginner S2 #17 - Be Seen at a Fashionable Spanish Restaurant"