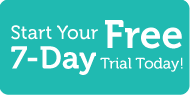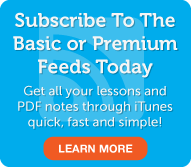 Spanish Word of the Day
5 Most Recent Forum Posts
Dictionary Search
Social Networking
Learn Spanish travel phrases with SpanishPod101.com! A little Spanish can go such a long way! Whether you're traveling, visiting, or sightseeing, SpanishPod101.com has all the essential travel phrases just for you! Today we cover a high frequency Spanish phrase that you'll surely find useful on your trip, travels, or vacation to a Spanish-speaking country.
When traveling in a Spanish-speaking country, there will be times when you are lost. If your Spanish map fails you, the best thing you can do is to ask a Spanish-speaking person for help. How do you do ask for directions in Spanish? There's a lot to learn, so let's start learning these Spanish phrases right away! To learn more about Spanish culture and Spanish phrases, be sure to stop by SpanishPod101.com before you leave on your holiday to a Spanish-speaking country!
Premium Members

Review
|
Play
|
Popup
Premium Learning Center
Premium Lesson Checklist
Basic Members

Audio
|
Play
|
Popup
Lesson Notes
Basic Lesson Checklist
This entry was posted on Monday, January 31st, 2011 at 6:30 pm and is filed under Survival Phrases . You can follow any responses to this entry through the RSS 2.0 feed. You can leave a response, or trackback from your own site.
One Response to "Survival Phrases #30 - Asking Directions in Spanish"