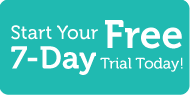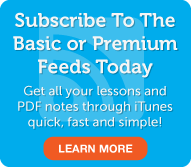 Spanish Word of the Day
5 Most Recent Forum Posts
Dictionary Search
Social Networking
Learn Spanish with SpanishPod101.com! After a long week of classes in Spanish, you and your buddies decide to kick back and enjoy the sunset at your favorite bar with a few drinks. As the afternoon wears on and the sun begins to set, your chat turns philosophical, and your friend asks, "If you could learn anything, what would you learn?" Another friend answers first in Spanish, "I'd love to learn how to sail so I could travel around the world." A different friend responds in Spanish, "I'd like to learn to dance so I wouldn't feel like a fool on the dance floor." Finally, it's your turn to respond, and you take a deep breath and say in Spanish, "If I could learn how to do anything, I would learn how to swim." Your friends erupt in an incredulous chorus of questions, asking in Spanish, "You don't know how to swim?"
Learning Spanish with SpanishPod101.com is the most fun and effective way to learn Spanish! This Spanish Lower Intermediate lesson will teach you how to form the conditional tense in Spanish. We'll also tell you about a geological crisis Latin American countries regularly face. Visit us at SpanishPod101.com where you will find many more fantastic Spanish lessons and learning resources! Leave us a message while you are there!
Premium Members

Dialog
|
Play
|
Popup
Review
|
Play
|
Popup
Premium Learning Center
Premium Lesson Checklist
Basic Members

Lesson Notes
Basic Lesson Checklist
This entry was posted on Thursday, August 16th, 2012 at 6:30 pm and is filed under Throwback Thursday . You can follow any responses to this entry through the RSS 2.0 feed. You can leave a response, or trackback from your own site.
2 Responses to "Lower Intermediate Lesson S3 #9 - If You Could Learn Anything in Spanish, What Would It Be?"