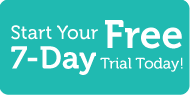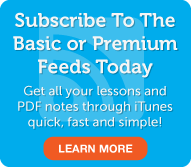 Spanish Word of the Day
5 Most Recent Forum Posts
Dictionary Search
Social Networking
You've done it! And you've learned a ton of Spanish in the process! We've reached the 200 Million Lesson Download Milestone and there's no end in sight! Two weeks ago, we gave out 120 Premium Subscriptions to 120 lucky winners.
Didn't win? Late to the party? Don't worry, there's another chance to start speaking Spanish the fast, fun, and easy way. Tune in to this lesson to find out more!
The celebration doesn't stop! Click here to save 20% on all Premium accounts at SpanishPod101.com.
Premium Members

Premium Lesson Checklist
Basic Members

Basic Lesson Checklist
This entry was posted on Sunday, June 24th, 2012 at 6:30 pm and is filed under News . You can follow any responses to this entry through the RSS 2.0 feed. You can leave a response, or trackback from your own site.
One Response to "News #96 - Celebrate 200 Million Downloads With Us, Part 2!"