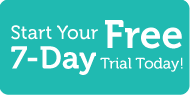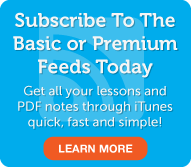 Spanish Word of the Day
5 Most Recent Forum Posts
Dictionary Search
Social Networking
Love it or hate it, there's just no avoiding social media these days. Facebook! Twitter! YouTube! Whether you've picked your poison or decided to be them all, SpanishPod101.com has decided to make Spanish learning even easier for you by sharing our lessons and vocabulary through popular social platforms. And now, we're expanding out to uncharted territory, Google+. Tune in to find out what's new on Google+ and about a deal so good, it needed its own day!
Want to save big on SpanishPod101.com Subscriptions, Audiobooks, iPhone/iPad Apps and Desktop Software? Just click one of the links below!
Click here to like SpanishPod101.com on Facebook!
Click here to follow SpanishPod101.com Twitter!
Click here to join the SpanishPod101.com Google+ Circle!
Premium Members

Premium Lesson Checklist
Basic Members

Basic Lesson Checklist
This entry was posted on Sunday, February 26th, 2012 at 6:30 pm and is filed under News . You can follow any responses to this entry through the RSS 2.0 feed. You can leave a response, or trackback from your own site.
One Response to "News #88 - LEAP Over to Facebook, Twitter and Google Plus for a Deal So Good It Gets Its Very Own Day"