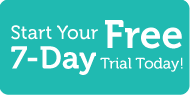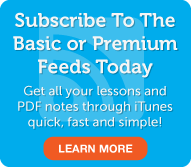 Spanish Word of the Day
5 Most Recent Forum Posts
Dictionary Search
Social Networking
Learn Spanish with SpanishPod101.com! You have been slacking on your Spanish studies lately, and you need to pick up the pace or you won't have learned Spanish well enough by the time you leave Latin America. To force yourself to learn more Spanish words more quickly, you decide to find a way to immerse yourself in the Spanish language twenty-four/seven. But how?
In this lesson, you will learn about possessive adjectives in Spanish. Our Spanish conversation takes place at a homestay in Cozumel, Mexico. The conversation takes place between a traveler to Latin America, who is using formal Spanish, with the homeowners, who are using informal Spanish. We'll also tell you why you should consider doing a homestay in Latin America to practice your Spanish. Visit us at SpanishPod101.com, where you will find many more fantastic Spanish lessons and learning resources! Leave us a message while you are there!
Premium Members

Dialog
|
Play
|
Popup
Review
|
Play
|
Popup
Premium Learning Center
Premium Lesson Checklist
Basic Members

Audio
|
Play
|
Popup
Lesson Notes
Basic Lesson Checklist
This entry was posted on Monday, December 19th, 2011 at 6:30 pm and is filed under Gengo Spanish . You can follow any responses to this entry through the RSS 2.0 feed. You can leave a response, or trackback from your own site.
One Response to "Gengo Spanish #25 - Mi Casa es Su Casa in Latin America"