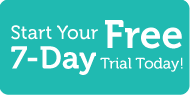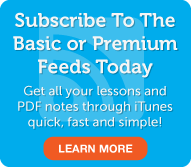 Spanish Word of the Day
5 Most Recent Forum Posts
Dictionary Search
Social Networking
Learn Spanish with SpanishPod101.com! After a few exciting days traveling (and hiking and climbing) through the hills of Peru, you (and your knees) need a break. You beg your friend for a day to relax, and he suggests that you take in some Spanish history and culture. He tells you that there's no better place in Peru to see than the "Cultural Capital of Peru."
In this lesson, you will learn about the Spanish-speaking city of Trujillo, located in Peru. You'll find out about the history and charm of this Spanish site as well as discover the best ways to travel to and around this historic Spanish-speaking locale. Visit us at SpanishPod101.com, where you will find Spanish lesson notes (remember—this Advanced Audio Blog lesson is spoken entirely in Spanish!) and many more fantastic lessons and learning resources! Leave us a message while you are there!
Premium Members

Dialog
|
Play
|
Popup
Review
|
Play
|
Popup
Premium Learning Center
Premium Lesson Checklist
Basic Members

Audio
|
Play
|
Popup
Lesson Notes
Basic Lesson Checklist
This entry was posted on Tuesday, November 15th, 2011 at 6:30 pm and is filed under Advanced Audio Blog 3 (Peru) . You can follow any responses to this entry through the RSS 2.0 feed. You can leave a response, or trackback from your own site.
One Response to "Advanced Audio Blog S3 #20 - The City of Trujillo"