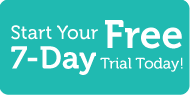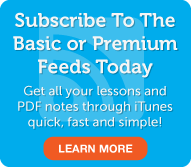 Spanish Word of the Day
5 Most Recent Forum Posts
Dictionary Search
Social Networking
Ever feel the need to make a change? We get that feeling too. Look around, something's different. Can you tell? We've redesigned our homepage, our iTunes, Twitter, and Facebook logos. Some wait to make changes after the New Year, we're starting early. Innovative Language is the modern and practical (also the most fun, easy and fast) way to learn so we're giving ourselves a modern look.
Take a few minutes and listen all about our new exciting changes! And take a look at our new face here.
Premium Members

Premium Lesson Checklist
Basic Members

Basic Lesson Checklist
This entry was posted on Sunday, September 4th, 2011 at 6:30 pm and is filed under News . You can follow any responses to this entry through the RSS 2.0 feed. You can leave a response, or trackback from your own site.
One Response to "News #75 - You're at the right place, just a new face"