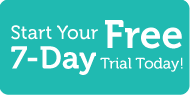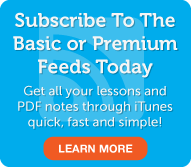 Spanish Word of the Day
5 Most Recent Forum Posts
Dictionary Search
Social Networking
Learn Spanish with SpanishPod101.com! If you ever get lost in the Peruvian jungle, don't panic! You will not have to worry much about food, it seems. While there are undoubtedly endless sources of fruits and berries, you won't be able to subsist on bananas alone, so you'll need to find some fauna. Of course, you might need to think about how to catch and cook some of the distinct animals you'll find.
In this lesson, you will learn about the types of food sources you can scrounge up in the Peruvian tropical forest. We will also share with you some very interesting facts that you probably did not know about this country's jungle region! Visit us at SpanishPod101.com, where you will find Spanish lesson notes (remember—this Advanced Audio Blog lesson is spoken entirely in Spanish!) and many more fantastic lessons and learning resources! Leave us a message while you are there!
Premium Members

Dialog
|
Play
|
Popup
Review
|
Play
|
Popup
Premium Learning Center
Premium Lesson Checklist
Basic Members

Audio
|
Play
|
Popup
Lesson Notes
Basic Lesson Checklist
This entry was posted on Tuesday, August 23rd, 2011 at 6:30 pm and is filed under Advanced Audio Blog 3 (Peru) . You can follow any responses to this entry through the RSS 2.0 feed. You can leave a response, or trackback from your own site.
One Response to "Advanced Audio Blog S3 #8 - Comida de la Selva: Food of the Rainforest"