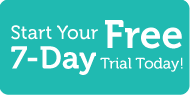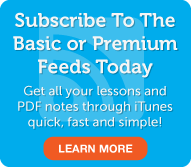 Spanish Word of the Day
5 Most Recent Forum Posts
Dictionary Search
Social Networking
Learn Spanish with SpanishPod101.com! The worst thing about traveling anywhere in the world, including Spanish-speaking countries, is dealing with delays and lines at the airport. For you, one of the most frustrating things is waiting for your luggage. Your suitcase always takes forever to arrive (making you late for your Spanish destination). And because you carry a black suitcase, it looks like every other traveler's bag. You usually have to fend people off and explain that the suitcase is yours in Spanish.
In this lesson, you will learn about unstressed Spanish possessive adjectives. Our Spanish conversation takes place in the airport between two people who met each other on a flight. They are speaking in the familiar Spanish register. We'll also teach you how to say "good-bye" in a plethora of ways in Spanish. Visit us at SpanishPod101.com, where you will find many more fantastic Spanish lessons and learning resources! Leave us a message while you are there!
Premium Members

Dialog
|
Play
|
Popup
Review
|
Play
|
Popup
Premium Learning Center
Premium Lesson Checklist
Basic Members

Audio
|
Play
|
Popup
Lesson Notes
Basic Lesson Checklist
This entry was posted on Monday, August 8th, 2011 at 6:30 pm and is filed under Gengo Spanish . You can follow any responses to this entry through the RSS 2.0 feed. You can leave a response, or trackback from your own site.
One Response to "Gengo Spanish #6 - Making New Spanish-Speaking Friends"