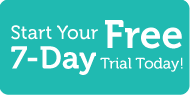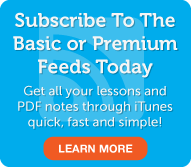 Spanish Word of the Day
5 Most Recent Forum Posts
Dictionary Search
Social Networking
Learn Spanish with SpanishPod101.com! You can't wait to get back on solid ground and have the travel portion of your trip to your Spanish-speaking destination over with! You are by no means a good traveler, and the takeoff makes you more nervous than anything else. Of course, spiraling slowly down toward the ground isn't a picnic for you, either. Fortunately for you, an attractive distraction who smiled and said hello politely in Spanish just sat down next to you. Things are looking up!
In this lesson, you will learn about the gender of Spanish adjectives. Our conversation takes place on a plane between two passengers, who are using the familiar Spanish register. In addition to today's Spanish grammar lesson, we'll also teach you how to introduce yourself politely using Spanish. Visit us at SpanishPod101.com, where you will find many more fantastic Spanish lessons and learning resources! Leave us a message while you are there!
Premium Members

Dialog
|
Play
|
Popup
Review
|
Play
|
Popup
Premium Learning Center
Premium Lesson Checklist
Basic Members

Lesson Notes
Basic Lesson Checklist
This entry was posted on Monday, July 11th, 2011 at 6:30 pm and is filed under Gengo Spanish . You can follow any responses to this entry through the RSS 2.0 feed. You can leave a response, or trackback from your own site.
One Response to "Gengo Spanish #2 - Charmed in Spain"