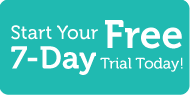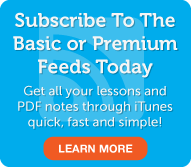 Spanish Word of the Day
5 Most Recent Forum Posts
Dictionary Search
Social Networking
Valentine's Day. You either love it or you hate it. Maybe you hate it because you were the only kid in class that never got any Valentine's in grade school. Or maybe it's your favorite holiday because you love chocolate, candy hearts and champagne. (Ok, well, who doesn't?) Our Innovative Language Learning office seems to be split right down the middle with lovers and haters, so we wanted to try something new that would make everyone happy this year.
In today's news, you'll hear about how you can save 28% on our best subscription options and take part in our Valentine's Day social experiment. You'll also learn some important Valentine's Day expressions with our Valentine's Day video. If you think it's just going to be a saccharine sweet ode to cupid, think again. You might be surprised at how wicked we can be.
Premium Members

Premium Lesson Checklist
Basic Members

Basic Lesson Checklist
This entry was posted on Sunday, February 6th, 2011 at 6:30 pm and is filed under News . You can follow any responses to this entry through the RSS 2.0 feed. You can leave a response, or trackback from your own site.