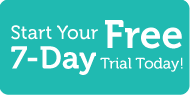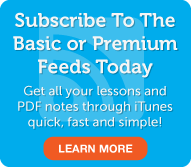 Spanish Word of the Day
5 Most Recent Forum Posts
Dictionary Search
Social Networking
Learn Spanish with SpanishPod101.com! You've been studying nonstop for a huge Spanish exam, but you haven't been getting any rest. Your friends tell you that if you don't take care of yourself and get some sleep, you won't be able to pass your test no matter how much Spanish you know, but you keep burning the midnight oil; now, instead of resting, you've even volunteered to spend some time help a friend move!
In this lesson, you will learn about conditional clauses for situations in the present from a conversation between two friends set in a house. The friends are using the familiar register of Spanish to discuss whether they can fit some furniture through a window and using the conditional to determine what will happen if their plan doesn't work. Visit us at SpanishPod101.com, where you will find many more fantastic Spanish lessons and learning resources! Leave us a message while you are there!
Premium Members

Dialog
|
Play
|
Popup
Review
|
Play
|
Popup
Premium Learning Center
Premium Lesson Checklist
Basic Members

Audio
|
Play
|
Popup
Lesson Notes
Basic Lesson Checklist
This entry was posted on Tuesday, January 25th, 2011 at 6:30 pm and is filed under Refresher Season 1 . You can follow any responses to this entry through the RSS 2.0 feed. You can leave a response, or trackback from your own site.
One Response to "Refresher Lesson #19 - If You Don't Do This, You'll Fail Your Spanish Test!"