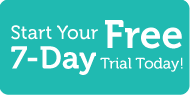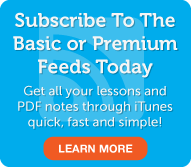 Spanish Word of the Day
5 Most Recent Forum Posts
Dictionary Search
Social Networking
Learn Spanish with SpanishPod101.com! In today's workplace, we have to be very careful about what we do at work, or else we can expect some harsh Spanish words or even harsher disciplinary action. Even so, the temptation to surf the Internet and watch the latest Spanish music video or to write status updates in Spanish to our friends on social media is hard to resist.
In this lesson, you will learn about object pronoun placement from a conversation set at work. Two colleagues are using the Spanish familiar register in a conversation, and at least one of them is having a hard time focusing on his work. We'll use their chat as the basis for showing you the two ways you can place Spanish pronouns in sentences. Visit us at SpanishPod101.com, where you will find many more fantastic Spanish lessons and learning resources! Leave us a message while you are there!
Premium Members

Dialog
|
Play
|
Popup
Review
|
Play
|
Popup
Premium Learning Center
Premium Lesson Checklist
Basic Members

Audio
|
Play
|
Popup
Lesson Notes
Basic Lesson Checklist
This entry was posted on Tuesday, January 18th, 2011 at 6:30 pm and is filed under Lower Intermediate Season 3 . You can follow any responses to this entry through the RSS 2.0 feed. You can leave a response, or trackback from your own site.
2 Responses to "Lower Intermediate Lesson S3 #19 - You're Not the Object of My Spanish Affection"