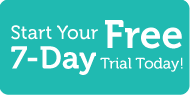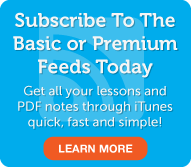 Spanish Word of the Day
5 Most Recent Forum Posts
Dictionary Search
Social Networking
Learn Spanish with SpanishPod101.com! You've been making Spanish excuses all week at work for not getting a boring admin task finished, but now that it's Friday, you need to get down to it. You sit back down at your computer after lunch and click on the browser icon…then get a Spanish error message. It seems the Internet in your office is down! How annoying! Now that you're actually trying to get the task done, you can't!
Learning Spanish with SpanishPod101.com is the most fun and effective way to learn Spanish! This Spanish Absolute Beginner lesson will teach you how to use the Spanish verb haber to show the existence of someone or something. We'll also tell you how to form phrases showing that something does not exist using this Spanish verb. Visit us at SpanishPod101.com where you will find many more fantastic Spanish lessons and learning resources! Leave us a message while you are there!
Premium Members

Dialog
|
Play
|
Popup
Review
|
Play
|
Popup
Premium Learning Center
Premium Lesson Checklist
Basic Members

Audio
|
Play
|
Popup
Lesson Notes
Basic Lesson Checklist
This entry was posted on Wednesday, November 24th, 2010 at 6:30 pm and is filed under Absolute Beginner Season 1 . You can follow any responses to this entry through the RSS 2.0 feed. You can leave a response, or trackback from your own site.
8 Responses to "Absolute Beginner #18 - Here's Another Excuse in Spanish for Not Having Your Work Done"