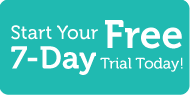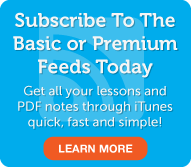 Spanish Word of the Day
5 Most Recent Forum Posts
Dictionary Search
Social Networking
Learn Spanish with SpanishPod101.com! You call the doctor's office to get some test results. After waiting on hold for what seems like an eternity, a nurse finally answers the phone in Spanish, "Hello, what can I do for you?" You respond in Spanish, "I'm calling to get my test results. Do you have them?" The nurse replies in Spanish, "Let me see. Oh yes, here they are." You ask in Spanish, "Well, what are they? Give it to me straight!" The nurse tells you in Spanish, "Hold on a minute, I need to read them first." Another minute passes, and you inquire again in Spanish, "I can't wait any longer. Are the results good or bad for me?" The nurse says in Spanish, "That depends on what you consider good!"
Learning Spanish with SpanishPod101.com is the most fun and effective way to learn Spanish! This Spanish Lower Intermediate lesson will teach you the Spanish indirect object pronouns. We'll also show you how you can use these Spanish pronouns to reflect surprise. Visit us at SpanishPod101.com where you will find many more fantastic Spanish lessons and learning resources! Leave us a message while you are there!
Premium Members

Dialog
|
Play
|
Popup
Review
|
Play
|
Popup
Premium Learning Center
Premium Lesson Checklist
Basic Members

Audio
|
Play
|
Popup
Lesson Notes
Basic Lesson Checklist
This entry was posted on Wednesday, October 6th, 2010 at 6:30 pm and is filed under Lower Intermediate Season 3 . You can follow any responses to this entry through the RSS 2.0 feed. You can leave a response, or trackback from your own site.
7 Responses to "Lower Intermediate Lesson S3 #16 - Give It to Me Straight in Spanish!"