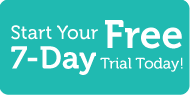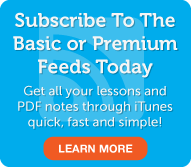 Spanish Word of the Day
5 Most Recent Forum Posts
Dictionary Search
Social Networking
Learn Spanish with Spanishpod101com! The cuisine of Latin American and Spain is very diverse. The one guarantee is that your tastebuds will be satisfied. Now, satisfy your hunger for Spanish with Alan and Lisy. In this lesson, they look at the two key phrases that are used when food is served. One is…well, you are going to have click that button and find out. This is a great opportunity to learn the ins and outs of food-talk. Also, this provides a perfect opportunity to start a discussion on different Hispanic cuisines, so be sure to leave a post with any questions or comments. Don't forget to check out Iberian 11, Costa Rican 11, and Peruvian 11 for another twist on this varied and delicious subject.
Premium Members

Review
|
Play
|
Popup
Dialogue
|
Play
|
Popup
Dialogue - Bilingual
|
Play
|
Popup
Learning Center
Premium Lesson Checklist
Basic Members

Audio
|
Play
|
Popup
Lesson Guide
Basic Lesson Checklist
This entry was posted on Monday, February 25th, 2008 at 6:30 pm and is filed under Newbie Season 1 . You can follow any responses to this entry through the RSS 2.0 feed. You can leave a response, or trackback from your own site.
11 Responses to "Newbie Lesson #11 - Let's eat!"