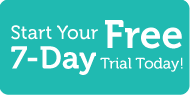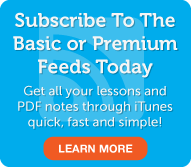 Spanish Word of the Day
5 Most Recent Forum Posts
Dictionary Search
Social Networking
Learn Spanish with SpanishPod101.com! ¡Bienvenidos a España! This is where it all started. You may be surprised to find out that Spanish on the Iberian Peninsula is not as cut and dry as you may think! Meet Megan and David, your guides through this maze of Spanish. This Iberian lesson, like all lessons in our regional series, references a Newbie Lesson of our core curriculum. Also, be sure to compare this with Peruvian lesson 1 and Costa Rican lesson 1. This Regional Series is an innovative way to learn Spanish as it's actually spoken. Here's what can't be learned out of the textbook!
Premium Members

Dialogue - Standard
|
Play
|
Popup
Dialogue - Iberian
|
Play
|
Popup
Learning Center
Premium Lesson Checklist
Basic Members

Lesson Guide
Basic Lesson Checklist
This entry was posted on Sunday, January 6th, 2008 at 6:30 pm and is filed under Regional Spanish Series: Spain . You can follow any responses to this entry through the RSS 2.0 feed. You can leave a response, or trackback from your own site.
20 Responses to "Regional Spanish Series - Iberian #1 - How's it goin' with you?"