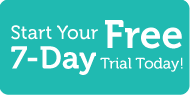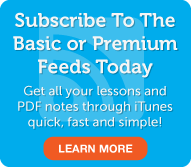 Spanish Word of the Day
5 Most Recent Forum Posts
Dictionary Search
Social Networking
Learn Spanish with SpanishPod101.com! Have a trip to Perú planned? If not, you should. Peru is an amazing country. With that in mind here is the inaugural lesson of the Peruvian Spanish Series! Join Joe and Bea as they hear what the conversation from Newbie Lesson 1 would sound like, using some slang expressions from Lima, Perú. This is a great way to compare the neutral version from our Core Curriculum with regional dialects. Don't forget to pick up the PDF at our web site, and leave us a comment! We also offer regional series focuses in Spain and Costa Rica. Make sure to check them out! ¡Suelta la lengua con SpanishPod101.com!
Premium Members

Dialogue - Standard
|
Play
|
Popup
Dialogue - Peruvian Accent
|
Play
|
Popup
Learning Center
Premium Lesson Checklist
Basic Members

Lesson Guide
Basic Lesson Checklist
This entry was posted on Friday, December 21st, 2007 at 6:30 pm and is filed under Regional Spanish Series: Peru . You can follow any responses to this entry through the RSS 2.0 feed. You can leave a response, or trackback from your own site.
9 Responses to "Regional Spanish Series - Peruvian #1 - How you doin', my man?"